Jeffrey Epstein's Lawyers Requested that He Be Removed from Suicide Watch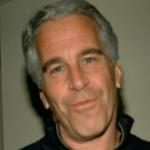 On July 25th, Jeffrey Epstein was either attacked or harmed himself in his jail cell when he was put on suicide watch. Last weekend, he reportedly hung himself in his cell after having been removed from suicide watch at the request of his lawyers. There is no camera footage, and the mandatory checks by guards were skipped, as they were reported to have been sleeping, and then fudged the paperwork. His cellmate was removed the day before the death. The medical examiner has yet to determine the cause of death. Epstein's lawyers, Jeffrey Schantz and Darren Indyke, recently hired defense attorneys to represent them. -GEG
Jeffrey Epstein was taken off suicide watch last month per his lawyers' request, according to recent reports.
Prison officials reportedly found Epstein's body in his Manhattan jail cell early Saturday morning. While his death is believed to be a suicide, an official report has yet to be released.
His untimely death while in federal custody sparked a series of questions, as he was believed to be on suicide watch after prison officials last month found the accused sex trafficker semi-conscious in his jail cell with marks around his neck.
However, the billionaire was not on suicide watch at the time of his death. He was taken off in late July per his lawyers' request.
The New York Post reported:
Epstein had been meeting with his attorneys for up to 12 hours a day before they requested that he be taken off suicide watch, sources familiar with the matter told the Wall Street Journal.

…

He had been downgraded to "special observation status," which required two guards to make separate checks on him every 30 minutes, but that procedure was not followed, a source has told Reuters.
According to Reuters, two jail guards are "required to make separate checks on all prisoners every 30 minutes," but those mandatory checks were skipped the night of his death.
The AP added that guards on Epstein's unit, specifically, were working "extreme overtime shifts" to compensate for staffing shortages:
The person familiar with the Metropolitan Correctional Center's operations told The Associated Press on Sunday that one guard in Epstein's unit was working a fifth straight day of overtime and another guard was working mandatory overtime. The person spoke on condition of anonymity because he lacked authorization to discuss jail operations publicly.
The skipped mandatory checks are not the only point of interest. On Monday, the Washington Post reported that Epstein's cellmate was removed the day before the alleged sex offender's death, even though a cellmate was required under the "special observation status." The cellmate should have been replaced with another, but that did not occur. The reason for the cellmate's removal is not yet known.
Additional source:
https://nypost.com/2019/08/14/jail-guards-assigned-to-watch-epstein-were-sleeping-before-his-death/