Alex Newman Says: The Coin Shortage and Infected Money Is Bunk. The Goal Is a Cashless Society.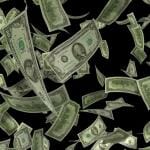 Alex Newman is an international journalist, educator, author, and consultant. For the last five years, he has been teaching advanced economics to high-school seniors through FreedomProject Academy. Alex dispels the lies about infected money, a coin shortage, and the whirlwind of deception being used to bring us into a cashless society. Alex will be speaking at G. Edward Griffin's Red Pill Expo on Jekyll Island in Georgia on October 10 and 11. Order your ticket to attend in-person or online at
www.RedPillExpo.org
. -GEG
Your browser does not support the video tag.