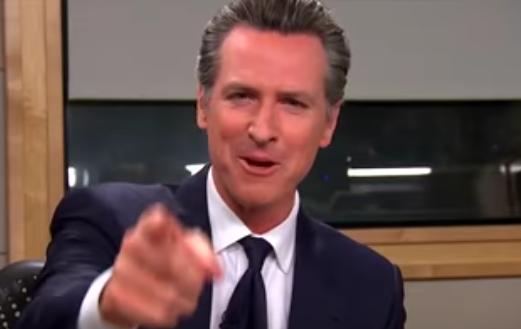 California Governor Gavin Newsom has mandated that all public school children, grades kindergarten to 12th grade, must receive the Covid vaccination as they are authorized by the FDA. 7th to 12th graders will have until next summer to get their shots. Students who aren't vaccinated will not be allowed to attend school in-person once the mandate takes effect, which will phase in as younger age ranges are included. So far, the FDA has only authorized the Pfizer two-shot mRNA vaccine for those 16 and older. The LA Times reported that it will be up to the schools and school districts to enforce the vaccine, just as they enforce traditional vaccines. Teachers currently are not subject to a vaccine mandate, a stunning double standard that the article says is due to the deference Newsom gives to teacher unions. -GEG
Link for video:    https://banned.video/watch?id=6158c679b3bca029b0101537
California Governor Gavin Newsom (D) announced the first of its kind Wuhan coronavirus vaccine mandate for students in kindergarten through twelfth grade on Friday.
Students who aren't vaccinated will not be allowed to attend school in-person once the mandate takes effect, which will phase in as FDA approval kicks in for younger age ranges. The FDA has so far only fully approved one COVID vaccine — the Pfizer two-shot mRNA vaccine now marketed as Comirnaty — for those 16 and older.
In a press conference held at a school, Newsom announced "a statewide requirement for in-person instruction for all of our children to add to a well-established list that currently includes ten vaccinations and well-established rules and regulations that have been advanced by the legislature for decades," attempting to justify his new mandate for all students at public and private schools.