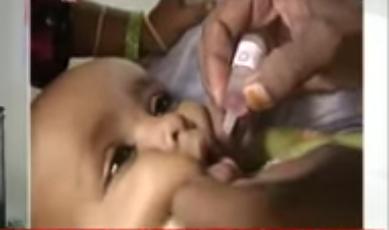 There are numerous examples of the United Nations, the World Bank, the Rockefeller Foundation, the Bill and Melinda Gates Foundation, and the GAVI Vaccine Alliance running vaccine campaigns in Third World countries that have killed, injured, or sterilized populations, mostly children. The internet has been scrubbed of most of this information. Bill Gates has spent or donated over $250-million to mainstream media outlets, which has given him virtual control over public information. -GEG
Summary by JW Williams
There are numerous examples of the United Nations, the World Bank, the Rockefeller Foundation, and Bill Gates' organizations, including the Bill and Melinda Gates Foundation and the GAVI Vaccine Alliance, partnered with pharmaceutical companies, running vaccine campaigns in third world countries that have killed, injured, and sterilized populations, mostly children. The internet has been scrubbed of most of this information.
We are documenting the information here to warn people, especially parents, of the dangers of vaccination.
Bill Gates has steered $250 million to mainstream media outlets, including the BBC, NPR, NBC, Al Jazeera, ProPublica, National Journal, The Guardian, the New York Times, Univision, and many more, which allows him to control information to the public.
In 2014, Kenya's Catholic bishops charged two United Nations organizations, the World Health Organization and the UN Children's Fund (UNICEF), with sterilizing 2.3 million girls and women under cover of an anti-tetanus inoculation program sponsored by the Kenyan government. Dr. Muhame Ngare, spokesman for the Kenya Catholic Doctors Association, said, "We sent six samples from around Kenya to laboratories in South Africa. They tested positive for the HCG antigen." The vaccines were laced with the pregnancy hormone, Human Chorionic Gonadotropin (HCG) developed by WHO in 1992, which mimics a natural hormone produced by pregnant women and causes them to develop antibodies against it. When they do get pregnant and produce their own version of HCG, it triggers the production of antibodies that cause a miscarriage. The Catholics were suspicious because the anti-tetanus campaign involved an unprecedented five shots over more than two years, were applied only to women of child-bearing years, and the injections were given by government operatives with police escorts instead of being conducted without the usual fanfare of government publicity. Records show that HCG-laced tetanus shots were also used in Mexico in 1993 and Nicaragua and the Philippines in 1994.
In 2009 in Andhra Pradesh and Gujarat, India, seven female children and adolescents died after receiving the Human Papilloma Virus (HPV) vaccines, ostensibly to prevent cervical cancer, that was carried out by the Program for Appropriate Technology in Health (PATH) and was reportedly funded by the Bill and Melinda Gates Foundation (BMGF). The Indian parliament's Standing Committee on Health, which, in April, 2010, began probing the use of HPV vaccines in two states after the reported deaths and concluded that "safety and rights of children were highly compromised and violated". Legal action against the non-profit organization PATH was recommended which initiated the HPV project with the Indian Council of Medical Research (ICMR) in 2007, a year before marketing approval for HPV vaccines was given in India. PATH allegedly claimed that it was doing 'observational studies' instead or clinical trials in order to skip costly clinical trials with safety protocols. All seven of the deaths were dismissed from being related to the vaccines without proper investigations. Reporting of the vaccines' side-effects was often ignored and under-reported. There were gross violations of Informed Consent in Andhra Pradesh, and many of the girls and their parents were illiterate and did not understand the serious risks of the experiments, and in many other cases, hostel wardens signed the consent forms.
The HPV vaccines were used were Gardasil by Merck and Cervarix by Glaxo Smith Kline. PATH also aimed to introduce the HPV vaccines into Uganda, Peru and Vietnam, which, like India, all have state-funded national vaccine programs that were of great financial interest to drug manufacturers. Both vaccines were eventually licensed and are currently in use in India.
The UN admitted that new cases of polio that can cause paralysis have resulted in Africa from an oral polio vaccine developed with strong support from the Bill and Melinda Gates Foundation. The World Health Organization warned that the risk of further spread of the vaccine-derived polio across central Africa and the Horn of Africa was "high," and more than a dozen African countries, including Angola, Congo, Nigeria and Zambia, battled outbreaks of polio in 2020. The UN announced that Africa was wild polio-free in August 2020, days before WHO acknowledged that the new cases are vaccine-derived. Their solution was to vaccinate more children.
SCIRP:   https://www.scirp.org/Journal/PaperInformation.aspx?PaperID=81838
New American:   https://thenewamerican.com/doctors-un-vaccines-in-kenya-used-to-sterilize-women/
Pub Med:  https://pubmed.ncbi.nlm.nih.gov/12346214/
African Globe:    https://www.africanglobe.net/africa/sterilization-plot-kenyan-doctors-find-anti-fertility-agent-tetanus-vaccines/
India's Parliament document:  https://archive.org/details/indian-parliament-report-on-hpv-trial-studies-conduct/page/n1/mode/1up
The Lancet:  https://www.thelancet.com/journals/lanonc/article/PIIS1470-2045(13)70420-0/fulltext
NEO/ F. William Engdahl:  https://journal-neo.org/2020/09/28/gates-vaccine-spreads-polio-across-africa/