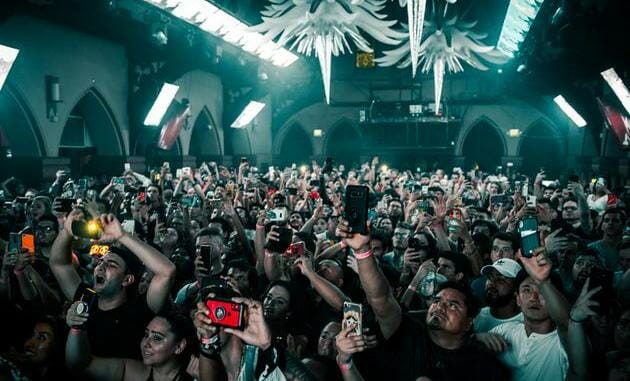 Just as Brits were let out of lockdown mask-free on 'Freedom Day', and nightclubs were reopened after 16 months, Prime Minister Boris Johnson made the shock announcement that people will have to get two doses of COVID vaccines to get into nightclubs and other crowded venues by the end of September. The PM expressed concern that more than a third of 18-30 year olds – some three million people – still haven't taken the jab. Many nightclub owners say they will refuse to enforce this decree.
The National Health System (NHS) in the UK has a contact-tracing app that has caused a 'pingdemic' that is grinding the economy to a halt by pinging large numbers of people who supposedly were exposed to someone with COVID-19, alerting them to self-isolate. Ministers are desperate to get as many jabs into arms as possible before self-isolation rules are eased on August 16. Key workers in food factories, transport, and national security jobs will be able to skip self isolation. But, in a blow to millions others, Downing Street said there are "no plans" to let the rest of the country escape the directive if they are pinged. –GEG
UPDATE:  A massive crowd gathered  for a protest at Parliament Square near Westminster Palace and chanted "Freedom" and held signs that showed their frustration with the authoritarian lock-down measures. As the hot day continued, members of the crowd began throwing bottles at the officers which caused them to respond with punches. Eleven people were arrested.
GOT ANY COV-ID?
Party-goers will have to be doubled jabbed to enter nightclubs from the end of September, Boris Johnson declared tonight.
In a major U-turn the PM said vaccine passports will be needed to hit the dance floor in a bid to boost take up among 18-30 year olds.
The PM made the announcement at a Downing Street
press conference amid fears not enough youngsters are getting the shot.
Ministers are desperate to get as many jabs into arms as possible before self-isolation rules are eased on August 16.
EXPLAINED: WHERE WILL FACE MASKS STILL BE NEEDED?
In London, Sadiq Khan has said face masks and coverings will still be compulsory on the capital's transport network.
Passengers in bus stations operated by combined authorities West and South Yorkshire, on the North East's Metro and Greater Manchester's Metrolink tram services will also be required to wear them under local rules.
Supermarket chains – including Tesco, Asda, Lidl, Morrisons, Sainsbury's and Waitrose – will encourage customers to keep masks on.
Telegraph:   https://www.telegraph.co.uk/global-health/science-and-disease/coronavirus-news-covid-vaccine-passport-18-self-isolation/
Summit News:   https://www.telegraph.co.uk/global-health/science-and-disease/coronavirus-news-covid-vaccine-passport-18-self-isolation/