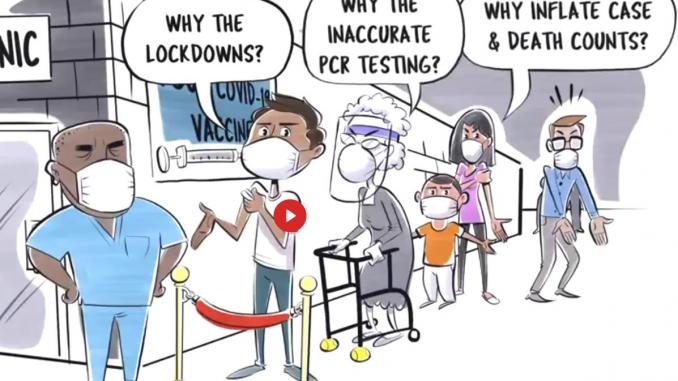 This video from Children's Health Defense cuts through propaganda for people considering taking COVID vaccines. The video exposes all of the major problems with the vaccine that include: COVID vaccines are not vaccines, they are experimental injections, they were rushed through clinical trials, safety testing was skipped, there is a long list of side effects, people are dying from the vaccines, the injections are not effective in preventing COVID or stopping its transmission, drug companies have immunity from being sued, safe treatments exist, COVID PCR tests are useless, COVID case and death counts have been wildly inflated, and the long-term consequences of taking COVID vaccines is unknown. Once someone takes the mRNA COVID vaccine, it is permanent.
The Children's Health Defense provides a resource guide to substantiate their statements with evidence.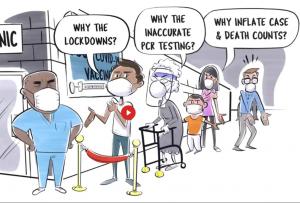 Is the video correct? Here are the sources.
We encourage you to check them for yourself.
According to the FDA, their list of "possible adverse event outcomes" includes:
FDA Safety Surveillance of COVID-19 Vaccines:
DRAFT Working list of possible adverse event outcomes ***Subject to change***
Guillain-Barré syndrome
Acute disseminated encephalomyelitis
Transverse myelitis
Encephalitis / myelitis / encephalomyelitis / meningoencephalitis / meningitis / encepholapathy
Convulsions / seizures
Stroke
Narcolepsy and cataplexy
Anaphylaxis
Acute myocardial infarction
Myocarditis / pericarditis
Autoimmune disease
Deaths
Pregnancy and birth outcomes
Other acute demyelinating diseases
Non-anaphylactic allergic reactions
Thrombocytopenia
Disseminated intravascular coagulation
Venous thromboembolism
Arthritis and arthralgia/joint pain
Kawasaki disease
Multi-system Inflammatory Syndrome in Children
Vaccine enhanced disease
---
Video transcript:   https://childrenshealthdefense.org/transcripts/what-we-know-and-may-never-know-about-covid-vaccines/