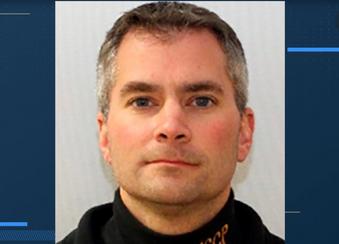 The media story that Officer Sicknick died from an attack with a fire extinguisher by a MAGA mob was the cornerstone of the impeachment charges against Donald Trump and it is the excuse for new domestic-terror laws proposed by Democrats. Tucker Carlson points out, however, that Sicknick died from a stroke, and there were no signs of trauma to his body. It was all a lie. -GEG
Summary by JW WIlliams
An article by Revolver.news states that the New York Times is the source of the narrative that MAGA supporters rioted and killed Sicknick. The New York Times wrote, "Then on Wednesday [January 6], pro-Trump rioters attacked the citadel of democracy, overpowered Mr. Sicknick, 42, and struck him in the head with a fire extinguisher, according to two law enforcement officials. With a bloody gash on his head, Mr. Sicknick was rushed to the hospital and placed on life support. He died on Thursday evening."
However, law enforcement officials now tell CNN that there was no fire extinguisher blow, no bloody gash, and no blunt force trauma to Sicknick's body when he died.
Here is a list of how events unfolded, according to the Revolver article:
•  The New York Times created the 'riot' narrative with this headline "He Dreamed of Being a Police Officer, then He Was Killed by a Pro-Trump Mob"
•  Hours after the protest had already concluded, Sicknick texted his own brother Ken that very night he was basically fine, other than being "pepper sprayed twice," confirming he was safe and "in good shape."
•  The next afternoon, Thursday January 7, the Sicknick family was informed, not by law enforcement or a hospital, but by the media, that Brian Sicknic was dead.
•  Nearly an hour later, the Capitol Police Department issued a statement refuting the media's declaration that Sicknick was dead. However, at 9:30 that night, the department finally reported that Sicknick has passed.
•  The Capitol Police reported that Sicknick died from injuries sustained in the riot attack the previous day. The source of their information was, not the hospital or doctor, but the New York Times!
•  The events from the time that Sicknick was in his office on Wednesday night leading up to his death by stroke are unknown.
•  A month after Sicknick's death, zero information has been disclosed by the DOJ, the FBI, the US Capitol Police, the DC medical examiner, the hospital that cared for him, or the treating physicians.
•  No autopsy has been released. There is no death certificate. No announcements have been made by authorities about the investigation.
•  Sicknick's body has been cremated. That means no further forensic analysis can be done to establish the cause or time of Sicknick's death!
•  As it became clear that the MAGA mob did not kill Sicknick, the narrative moved to conflate the issue by saying he died after injuries incurred while physically engaging with protesters.
•  The New York Times retracted its claim that Sicknick died from being beaten by a Trump supporter with a fire hydrant on February 14, following the expose by Revolver
Read full article by Revolver:   https://www.revolver.news/2021/02/maga-blood-libel-why-are-they-hiding-the-medical-report/