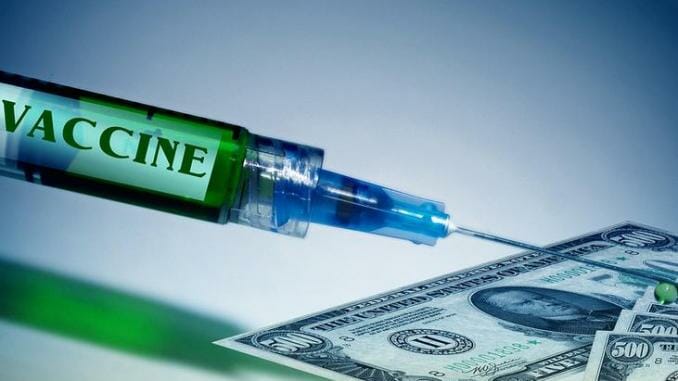 Spiro Skouras reminds us that Bill Gates is a computer software expert, not a doctor or epidemiologist. Following the roll out of the swine flu vaccine in 1976, a public health disaster was caused when 300 people were killed and thousands were injured following inoculation. Dr. Michael Hattwick says he warned the CDC of neurological disorders resulting from the flu vaccine, but his superiors at the CDC claimed he never reported the information. The head of the CDC resigned over the scandal. Skouras says the deaths of six people who participated in the Pfizer vaccine trial is not being reported in the mainstream media. Pfizer has paid out billions of dollars in fines for safety violations, corruption, bribery, and false claims, and there is no reason to trust them.
Clinical trials have been fast-tracked, and the scope of the trials was very narrow. The UK recommends that people with drug and food allergies, children, and pregnant women should avoid the vaccine . After two healthcare workers had severe reactions to the vaccine, the CEO of Pfizer said they don't know if their vaccine will prevent people who have received it from transmitting it to others. It is unclear how the vaccine will interact with other drugs. The study omitted testing the vaccine on pregnant women, so the effects on a fetus are still unknown. Fertility may be affected. The CDC is not reporting flu deaths because they are too low to estimate, leading many to believe that people diagnosed with Covid-19 actually have the flu. -GEG
https://www.bitchute.com/video/DCSnIcvnQBfJ/
Bitchute link:
The UK and Russia have begun their mass COVID vaccination campaigns and it won't be long from now until the experimental shot is deployed in your town.
Meanwhile, Canada, the US and Mexico are among a growing list of countries who have approved the Pfizer vaccine.
In this report, we examine some of the possible adverse events the CDC and FDA will be looking for, according to the agencies' own virtual meeting on surveillance and vaccine safety held in October 2020.
We will also take a look at some of the adverse events experienced by the volunteers who participated in the trials according to an FDA review of the trial, as well as those who experienced adverse events outside of the trials.