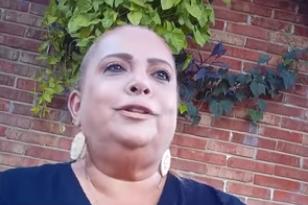 Project Veritas captured video showing how a small handful of people can manipulate elections. Raquel Rodriguez, a ballot chaser and consultant for GOP House candidate Maura Garza, admitted that she is changing people's votes to help Democrats. Rodriguez even admitted on camera that she "could go to jail" for the illegal activity. She says she influences voters with small gifts like diabetic socks, shawls, rosaries, and "buckets of beer". The ballot chasers target ethnic communities, the elderly, the gay population, former prisoners and religious people. Rodriguez said that
Joann Ramon
, a Democrat operative, calls her to chase ballots. Rodriguez disclosed that Ramon once owned a cemetery and she cast votes under the names of dead people, but she was sued and had to sell the cemetery.
In the second video, Rodriguez discusses how much she charges for her services. She says she has multiple elected leaders "in her pocket", including state Representative Liz Campos, Republican state Senator Pete Flores, the commissioner and judges. She said that some of her clients are "undercover" because they are Republican precinct chairs that cannot be known that they are secretly working to help Biden and the Democrats turn Texas blue.
Ballot Chaser Raquel Rodriguez: "I could go to jail. I'm a little apprehensive to tell anybody what I'm f#cking doing, you know what I'm saying?"
Rodriguez: "You [voter] said you're voting straight Democrat per our conversation… 'cause that's what you want to do, correct?"
Rodriguez: I drop off bundles of ballots at different post offices to avoid suspicion. "I go throughout the entire city. I'll take 20 [ballots] here, 30 [ballots] here, 40 [ballots] here."
James O'Keefe: "Our journalists discovered a voter fraud system positioned to swing Texas in 2020."
[BEXAR COUNTY, TEXAS—Oct. 27, 2020] Project Veritas undercover journalists infiltrated a ballot harvesting racket deep in the heart of Texas in a devastating report released today.
"We keep hearing voter fraud is a myth and anyone who challenges that notion is simply creating hysteria," said James O'Keefe, the founder and CEO of Project Veritas.
"I went to Texas to be part of the Project Veritas investigation into election fraud and to be on the ground here with our undercover journalists," O'Keefe said.
"Our journalists discovered a voter fraud system positioned to swing Texas in 2020,"
he said.
"These so-called 'ballot chasers' use a mix of gifts and coercion to work down their list of targeted voters and make sure they vote for their paymasters," he said. "The actions violate both federal and state law and constitute a direct threat to the integrity of our election-based republic."
One of the capos in this ballot racketeering operation is Raquel Rodriguez, nominally a political consultant for GOP House candidate Mauro E. Garza, the owner of the San Antonio's Pegasus Nightclub, which is located on the Main Avenue Strip, he said.
Additional source:
https://www.mysanantonio.com/news/news_columnists/article/Corruption-alleged-in-crypts-and-politics-4025265.php