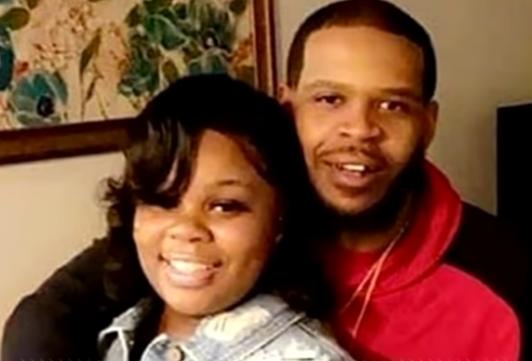 Leaked documents from the Louisville Metropolitan Police Department (LMPD) investigation into the police shooting of Breonna Taylor reveal information that differs from the mainstream narrative, as she was involved with Jamarcus Glover, a suspected drug dealer, and evidence indicates that she may have aided him in his criminal activity. In 2016, the brother of an associate of Jamarcus Glover was found dead in a vehicle rented by Breonna Taylor. The 39-page report from the LMPD investigation includes surveillance images and recorded phone calls between Jamarcus Glover, Breonna Taylor and others named in the warrants.
The report, published on Brandon Tatum's website, indicates that Breonna Taylor posted bail for Jamarcus Glover on two occasions. He listed the address of her apartment as his home address on banking documents and vehicle registration. She accepted packages addressed to Glover at her apartment.  Glover was recorded in jail saying that Breonna Taylor was handling his money.
Police did knock before they entered Breonna's apartment. Police say that they announced themselves, but the man who was with Breonna in her apartment, Kenneth Walker, disputes this. Walker admitted shooting first and police shot back; Breonna, who was standing in the hallway, was shot to death. The police were not wearing their body cameras, even though it is required to do so when serving a warrant.
Breonna Taylor's family agreed to settle their 'wrongful death' lawsuit against the police for $12 million without benefit or expense of a trial in civil court.
Link to 39-page leaked LMPD report:
https://www.yumpu.com/en/document/read/63943132/breonna-taylor-summary-redacte
Additional source:
https://www.lawenforcementtoday.com/leaked-documents-give-more-details-in-breonna-taylor-case/