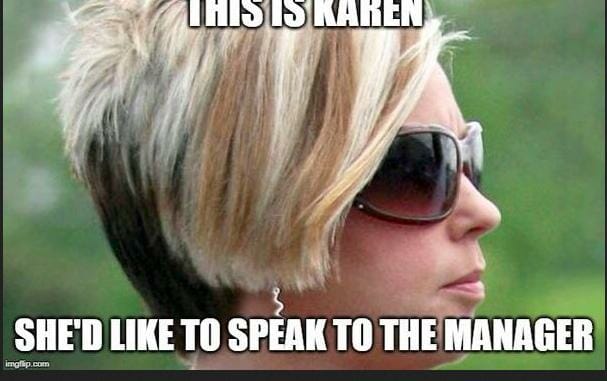 San Francisco Supervisor Shamann Walton introduced an ordinance, the Caution Against Racially Exploitative Non-Emergencies Act (CAREN Act) that would make it a hate crime for people to call law enforcement based on bias against race, religion, gender, gender identity or sexual orientation, and could impose criminal charges. It comes after the name "Karen" became a popular term to describe white women who engage in racist behavior.
California Democrat state lawmaker Rob Bonta introduced Assembly Bill 1550, which also calls for consequences, including a fine in excess of $10K and possible prison time for those who call 911 based on discrimination. Lawmakers in New York, Oregon and Washington have introduced similar bills. It is already a crime to file a false police report and this bill could have a chilling effect on calling the police in a real emergency – especially if the crime or threat of crime is committed by someone of a protected minority. -GEG
With more people frivolously calling the police in incidents involving minorities — like what local skincare CEO Lisa Alexander did in June to a Filipino neighbor who wrote "Black Lives Matter" on his own property — SF Supervisor Shamann Walton has proposed an order that would outlaw "racially biased" police calls.
911 calls based on discriminatory impulses continue to be a problem not only in the Bay Area but throughout the country. In an effort to both curb their persistence and outlaw them all together, District 10 Supervisor Shamann Walton introduced the CAREN (Caution Against Racially Exploitative Non-Emergencies) Act Tuesday, which would attach criminal penalties to an individual making "racially biased emergency reports" that are not actually emergencies.
The acronym, too, is no doubt a memeable home run — though more and more people named Karen across the U.S. are pushing back on this stereotype.
According to the Chronicle, Walton says that the legislation intends to "protect the rights of communities of color who are often targeted and victims of fraudulent emergency calls." Walton later went on to add the CAREN Act will make it "unlawful for an individual to contact law enforcement solely to discriminate on the basis of a person's race, ethnicity, religious affiliation, gender, sexual orientation, or gender identity" — which would potentially have made Alexander and her accomplice's 911 call against James Juanillo for stenciling a BLM message outside his home last month a punishable offense.
Per ABC7, Walton mentioned at Tuesday's Board of Supervisors meeting that measures like the CAREN Act — and New York's recently introduced "Amy Cooper Bill" — exist as "part of a larger nationwide movement to address racial biases and implement consequences for weaponizing emergency resources with racist intentions."
Similarly, California Assemblymember Rob Banta introduced Assembly Bill 1550 in June which, if passed, would consider racially biased 911 calls on-par with other hate crimes, meaning such false reports could be punishable by a fine in excess of $10K and possible jail time.