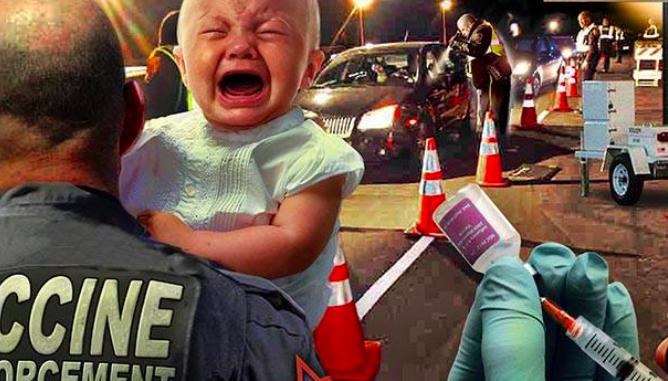 Even though the UK government has ordered 100 doses of a vaccine being developed at Oxford University, the vaccine trial only has a 50% chance of success because the Coronavirus is reportedly vanishing quickly, according to Professor Adrian Hill. He says that the rate of infection is very low as volunteers find it difficult to catch SARS-CoV-2, meaning scientists can't prove whether the vaccine actually makes any difference. Oxford has partnered with pharmaceutical giant AstraZeneca in order to produce billions of doses. That means that, even though the vaccine is of little value, the government will purchase the billion doses and force everyone to accept them. -GEG
Government struck a deal for 100 million doses of the jab 'as early as possible'
Ministers hoped a third of them would be ready to roll out for use in September 
But Prof Adrian Hill said the rapidly disappearing virus is creating problems
If volunteers don't catch it, scientists can't prove the vaccine makes a difference
A much-anticipated coronavirus vaccine trial only has a 50 per cent chance of success, the professor leading the project has warned.
High hopes have been pinned on the vaccine from Oxford University, with a deal for 30million doses by September already in place.
But Professor Adrian Hill said the upcoming trial of 10,000 Britons may flop and produce 'no result' because the virus is vanishing in the UK.
Normally in large-scale trials, participants will be given the vaccine and mingle among society to see if the jab is effective at preventing them picking up the virus – in this case SARS-CoV-2.
But the virus is circulating at low levels. Around 0.25 per cent of the population is currently infected and this will drop further if lockdown continues to work.
Volunteers will find it difficult to catch SARS-CoV-2, meaning scientists can't prove whether the vaccine actually makes any difference.
The fear has also been expressed by Imperial College London researchers, Britain's second vaccine contender which is not yet in clinical trials.
The dilemma has led scientists to consider purposely infecting volunteers with the virus to see if the vaccine protects them.
It would speed up vaccine development and save lives – but would be difficult to push through on ethical grounds.