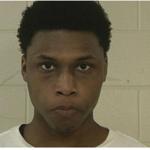 Race Hoax: Black Man Created Fake Profile Of White Man Threatening to Kill Arbery Supporters
Rashawn Smith, 20, was arrested on Sunday for allegedly creating a fake Facebook profile of a racist white Trump supporter that issued a "hoax" threat to shoot supporters of Ahmaud Arbery at the courthouse where they were gathering. The profile Smith allegedly used was a white man under the fake name of "John Hutto" holding a rifle with a "Trump-Pence Keep America Great 2020" banner prominently displayed. The threats were used by the media to advance the narrative that white people are "hunting" black people for no reason.
Action News Jax, "Ahmaud Arbery: GBI arrests man for making online threats toward Arbery-related protests":
[Rashawn Smith] was taken into custody in Midway, Ga. and charged with dissemination of information relating to terroristic acts, which carries a punishment of up to ten years in prison, $100,000 fine, or both.

In a subsequent tweet, GBI said Smith created a Facebook account of someone else, which he used to post a hoax threat.
Read full article here…