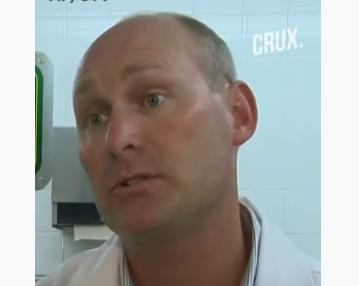 Nova Scotia: Gabriel Wortman, 51, the owner of a successful denture practice, lived part time in the town of Portapique, a community of about 100 people, where he reportedly killed 22 people by shooting 13 of them, and also setting fire to homes, killing an addition 9 victims. The murder spree happened across 16 crime scenes in five rural communities over April 18 and 19. Wortman was disguised as a policeman and was driving a replica patrol car. He began by assaulting his long-time partner, and then killed more than a dozen of his neighbors, drove to the homes of acquaintances and killed them, and he also took lives at random. So far there is no report on the motive or if the killer was on anti-depressant drugs, as so many other shooters have been. -GEG
A gunman disguised as a Royal Canadian Mounted Police (RCMP) officer murdered at least 16 people during a 12-hour rampage that stretched over 22 miles, according to police.
Gabriel Wortman, a 51-year-old denturist, used a "mock-up" of a Mountie patrol vehicle as he moved from home to home throughout the rural communities he attacked, NBC News reported.
Among the victims was RCMP Constable Heidi Stevenson, who was killed while responding to the active shooter incident, Nova Scotia RCMP Commanding Officer Assistant Commissioner Lee Bergerman said in a press release on Sunday evening.
A second RCMP officer is hospitalized with non-life threatening injures, Commissioner Bergerman added.
The gunman's rampage began at a residence in Portapique at approximately 10 p.m. on Saturday night, BBC reported.
The RCMP responded to the home after receiving multiple reports about gunfire, and found "several casualties" outside and inside the home, police said.
The suspect, who was wearing a RCMP uniform, fled the scene prior to officers' arrival.
The RCMP sent out a tweet at 11:30 p.m. on April 18, notifying residents that they were investigating a gun call in the area and to lock themselves inside, BBC reported.
The community was already on lockdown due to the COVID-19 pandemic, according to the Associated Press.
As additional officers raced to the area, fires began breaking out at multiple homes in the community, BBC reported.
According to local residents, Wortman first set his own home and outbuildings ablaze, then began shooting people when they ran outside.
Fires were also ignited at multiple homes in another community approximately 25 miles away, police said.
As the manhunt continued into Sunday, the RCMP sent out a tweet describing the gunman's lookalike patrol vehicle, BBC reported.
"There's one difference between his car and our Royal Canadian Mounted Police vehicles: the car # [registration plate]. The suspect's car is 28B11, behind rear passenger window. If you see 28B11, call 911 immediately," the alert read.
At one point, Wortman ditched the mock-up patrol car and took off in a small, silver Chevrolet SUV, according to investigators.
Police said that the initial shootings appeared to be targeted attacks, but that the murders became random as the gunman continued his rampage through Nova Scotia, The New York Times reported.
The active shooter was ultimately located after about 12 hours at a gas station in Enfield, which is located 22 miles away from where the rampage began.
Wortman was pronounced dead after an exchange of gunfire with responding officers, but the RCMP did not specify how the gunman died, NBC News reported.
At least 16 people were killed during what has been described as the worst mass shooting in Canada's modern history, according to BBC News.
Additional sources:
Nova Scotia shooting: A detailed timeline of how the rampage unfolded
Nova Scotia gunman was involved in several disputes before shooting, RCMP says