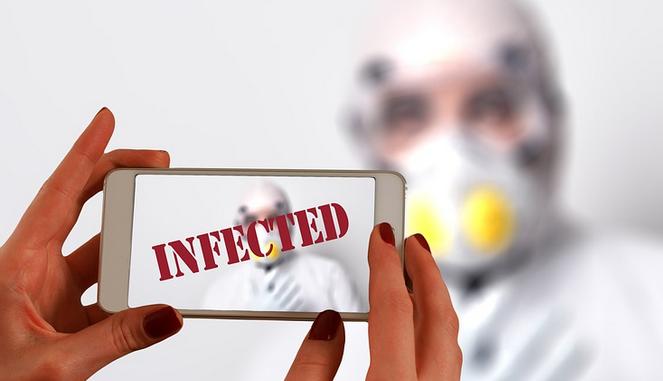 Investigative journalist Jon Rappoport wrote that the CDC is lumping together presumptive cases and confirmed cases of coronavirus, and is calling them: CASES, which multiplies the number of people believed to be infected. He further reported that it seems the CDC is working with indirect markers as the agency accepted the genetic sequence of the virus which may not have been isolated. He said that categories of cases are being deceptively juggled and merged, in order to inflate numbers. In addition, the PCR test is fraught with problems, rendering it useless.
Buckle up. We're not riding on a smooth superhighway. These roads are extremely bumpy and rough.
Public health agencies and the press are casting out a blizzard of confusing terms:
presumptive cases, infected persons, asymptomatic persons, confirmed cases, containment measures, persons connected to persons who are infected…
It is my understanding that, now, the CDC is lumping together presumptive cases and confirmed cases, and calling them: CASES.
Certainly, that strategy would immediately multiply the total number of CASES and also multiply fear among the uninformed population.
A presumptive case would be a person who has not been tested for the coronavirus; or he has been tested, but the results are not yet in.
Why is he a presumptive case in the first place? There could be several reasons. He has ordinary flu-like symptoms, and his doctor suspects he might be infected by the coronavirus, for no particular reason. He might have come in contact with a person who has been diagnosed as an epidemic case. He might have recently traveled to China—and has or doesn't have flu-like symptoms. Maybe he has a slight cough…
You can see that "presumptive" is a quite shaky status. It means next to nothing. Nevertheless, in order to "contain the spread of the virus," he is pinned with that label—and added to the total of CASES.
The press, looking for the next piece of click-bait, sees that, in a particular state or city, there are "25 CASES." A reporter writes an article. The public is led to sense that, in that locale, a "spread" is occurring. No distinction is made between confirmed case and presumptive case.
Suppose, in a nursing home, where a hundred residents have all sorts of long-term health problems—including flu-like symptoms and respiratory difficulties—two people have been labeled "presumptive cases," because they were visited by a person who recently returned from China. Now, there is an opportunity to label more residents of the nursing home "presumptive," because they're in daily contact with the two "presumptive residents." Result? There are 13 "presumptive cases," and when the press discovers this, they characterize the 13 as CASES.
But it gets a lot worse than that. As I've been detailing in these pages, the basic test for the coronavirus is called the PCR. A positive result is taken to mean the patient "has the virus." He is now a confirmed case. However, the PCR has many problems.
The procedure itself is tricky, and unless done perfectly, with great care to avoid contamination, the result is useless. But even when the test is perfect, it says nothing about whether the patient is ill or will ever become ill. Why? Because the PCR never comes to a valid conclusion about how much virus is in the patient's body actively replicating. And in order to start talking about illness and disease, millions and millions of virus must be at work replicating inside the patient.
Going even further down the rabbit hole, how was the PCR test for the coronavirus developed in the first place? We seem to have an answer from the CDC, offered up to reporters in a February 28 press briefing. A Dr. Messonnier, representing the CDC, said this in reply to a question:
"…please remember that our laboratories developed this [PCR] test kit before there were US cases. We developed it based on the posted genetic sequencing, and it was this test kit that allowed us, to identify the first cases in the United States."
What does this mean? It seems to means that the CDC accepted the genetic sequence of the "new virus" without having an actual isolated specimen of the virus itself. Is that a problem?
If the police receive a description of a car wreck on a local highway (the sequence), should they travel to the scene and actually look at the wreck (obtain an isolated specimen of the virus)? Should they decide who was at fault (diagnose the first US cases) without investigating (having the actual virus itself in their possession)?
Researchers claiming they've laid out the genetic sequence of a virus, and passing the information along to colleagues, is not what you would call proof of anything. Those original researchers could have sequenced another virus. They could have made mistakes. Did THEY ever have an isolated specimen of the virus?
Developing and using a diagnostic PCR test on humans, and then telling them whether they are "victims of the epidemic," based on received genetic sequences alone, is more than irresponsible. It's entirely reckless.