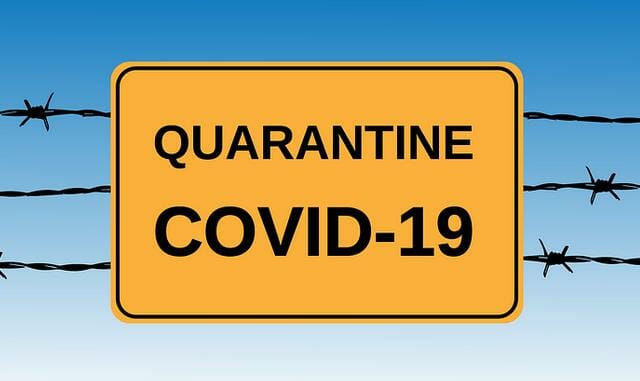 Twelve medical experts express doubts and concerns over the official narrative for the Coronavirus. Their concerns include: the fact that destruction of the economy will cause more deaths than the coronavirus, the fact that there are no scientific standards for testing for the presence of the virus, the fact that most deaths are only in the elderly population, the fact that children are prevented from developing immunity by closing schools, the fact that more people die from traditional flu than COVID-19, and the fact that, in Italy, a lockdown failed to slow the spread of the disease. This includes video statements from two doctors in Germany that, are well worth watching even though you may have to read the English translation at the bottom of the screen. -GEG
Below is our list of twelve medical experts whose opinions on the Coronavirus outbreak contradict the official narratives of the MSM, and the memes so prevalent on social media.
Dr Sucharit Bhakdi is a specialist in microbiology. He was a professor at the Johannes Gutenberg University in Mainz and head of the Institute for Medical Microbiology and Hygiene and one of the most cited research scientists in German history.
What he says:
We are afraid that 1 million infections with the new virus will lead to 30 deaths per day over the next 100 days. But we do not realise that 20, 30, 40 or 100 patients positive for normal coronaviruses are already dying every day.

[The government's anti-COVID19 measures] are grotesque, absurd and very dangerous […] The life expectancy of millions is being shortened. The horrifying impact on the world economy threatens the existence of countless people. The consequences on medical care are profound. Already services to patients in need are reduced, operations cancelled, practices empty, hospital personnel dwindling. All this will impact profoundly on our whole society.

All these measures are leading to self-destruction and collective suicide based on nothing but a spook.
Dr Wolfgang Wodarg is a German physician specialising in Pulmonology, politician and former chairman of the Parliamentary Assembly of the Council of Europe. In 2009 he called for an inquiry into alleged conflicts of interest surrounding the EU response to the Swine Flu pandemic.
What he says:
Politicians are being courted by scientists…scientists who want to be important to get money for their institutions. Scientists who just swim along in the mainstream and want their part of it […] And what is missing right now is a rational way of looking at things.

We should be asking questions like "How did you find out this virus was dangerous?", "How was it before?", "Didn't we have the same thing last year?", "Is it even something new?"

That's missing.
Dr Joel Kettner s professor of Community Health Sciences and Surgery at Manitoba University, former Chief Public Health Officer for Manitoba province and Medical Director of the International Centre for Infectious Diseases.
What he says:
I have never seen anything like this, anything anywhere near like this. I'm not talking about the pandemic, because I've seen 30 of them, one every year. It is called influenza. And other respiratory illness viruses, we don't always know what they are. But I've never seen this reaction, and I'm trying to understand why.

[…]

I worry about the message to the public, about the fear of coming into contact with people, being in the same space as people, shaking their hands, having meetings with people. I worry about many, many consequences related to that.

[…]

In Hubei, in the province of Hubei, where there has been the most cases and deaths by far, the actual number of cases reported is 1 per 1000 people and the actual rate of deaths reported is 1 per 20,000. So maybe that would help to put things into perspective.
*  *  *
Dr John Ioannidis Professor of Medicine, of Health Research and Policy and of Biomedical Data Science, at Stanford University School of Medicine and a Professor of Statistics at Stanford University School of Humanities and Sciences. He is director of the Stanford Prevention Research Center, and co-director of the Meta-Research Innovation Center at Stanford (METRICS).
He is also the editor-in-chief of the European Journal of Clinical Investigation. He was chairman at the Department of Hygiene and Epidemiology, University of Ioannina School of Medicine as well as adjunct professor at Tufts University School of Medicine.
As a physician, scientist and author he has made contributions to evidence-based medicine, epidemiology, data science and clinical research. In addition, he pioneered the field of meta-research. He has shown that much of the published research does not meet good scientific standards of evidence.
What he says:
Patients who have been tested for SARS-CoV-2 are disproportionately those with severe symptoms and bad outcomes. As most health systems have limited testing capacity, selection bias may even worsen in the near future.

The one situation where an entire, closed population was tested was the Diamond Princess cruise ship and its quarantine passengers. The case fatality rate there was 1.0%, but this was a largely elderly population, in which the death rate from Covid-19 is much higher.

[…]

Could the Covid-19 case fatality rate be that low? No, some say, pointing to the high rate in elderly people. However, even some so-called mild or common-cold-type coronaviruses that have been known for decades can have case fatality rates as high as 8% when they infect elderly people in nursing homes.

[…]

If we had not known about a new virus out there, and had not checked individuals with PCR tests, the number of total deaths due to "influenza-like illness" would not seem unusual this year. At most, we might have casually noted that flu this season seems to be a bit worse than average.

– "A fiasco in the making? As the coronavirus pandemic takes hold, we are making decisions without reliable data", Stat News, 17th March 2020
*  *  *
Dr Yoram Lass is an Israeli physician, politician and former Director General of the Health Ministry. He also worked as Associate Dean of the Tel Aviv University Medical School and during the 1980s presented the science-based television show Tatzpit.
What he says:
Italy is known for its enormous morbidity in respiratory problems, more than three times any other European country. In the US about 40,000 people die in a regular flu season and so far 40-50 people have died of the coronavirus, most of them in a nursing home in Kirkland, Washington.

[…]

In every country, more people die from regular flu compared with those who die from the coronavirus.

[…]

…there is a very good example that we all forget: the swine flu in 2009. That was a virus that reached the world from Mexico and until today there is no vaccination against it. But what? At that time there was no Facebook or there maybe was but it was still in its infancy. The coronavirus, in contrast, is a virus with public relations.

Whoever thinks that governments end viruses is wrong.

– Interview in Globes, March 22nd 2020
*  *  *
Dr Pietro Vernazza is a Swiss physician specialising Infectious Diseases at the Cantonal Hospital St. Gallen and Professor of Health Policy.
What he says:
We have reliable figures from Italy and a work by epidemiologists, which has been published in the renowned science journal ‹Science›, which examined the spread in China. This makes it clear that around 85 percent of all infections have occurred without anyone noticing the infection. 90 percent of the deceased patients are verifiably over 70 years old, 50 percent over 80 years.

[…]

In Italy, one in ten people diagnosed die, according to the findings of the Science publication, that is statistically one of every 1,000 people infected. Each individual case is tragic, but often – similar to the flu season – it affects people who are at the end of their lives.

[…]

If we close the schools, we will prevent the children from quickly becoming immune.

[…]

We should better integrate the scientific facts into the political decisions.

– Interview in St. Galler Tagblatt, 22nd March 2020
*  *  *
Frank Ulrich Montgomery is German radiologist, former President of the German Medical Association and Deputy Chairman of the World Medical Association.
What he says:
I'm not a fan of lockdown. Anyone who imposes something like this must also say when and how to pick it up again. Since we have to assume that the virus will be with us for a long time, I wonder when we will return to normal? You can't keep schools and daycare centers closed until the end of the year. Because it will take at least that long until we have a vaccine. Italy has imposed a lockdown and has the opposite effect. They quickly reached their capacity limits, but did not slow down the virus spread within the lockdown.

– Interview in General Anzeiger, 18th March 2020