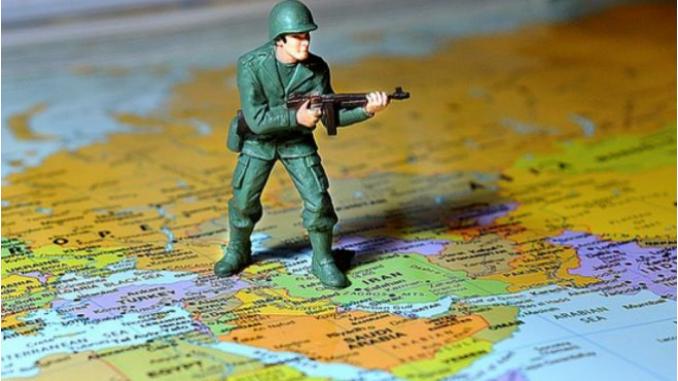 An American contractor was killed, which led the Trump administration to launch airstrikes on Sunday, attacking facilities in Iraq and Syria. The US blamed Iran, although there was no evidence given, and Iran has denied involvement. The Iraqi government condemned what they called a US violation of their sovereignty, as the US attacked Iraqi defense forces. Ron Paul said that profiteering by the military industrial complex is the motivation for confrontational wars. -GEG
Protesters angry about U.S. air strikes on Iraq hurled stones and torched a security post at the U.S. Embassy in Baghdad on Tuesday, setting off a confrontation with guards and prompting the United States to send additional troops to the Middle East.
The protests, led by Iranian-backed militias, posed a new foreign policy challenge for U.S. President Donald Trump, who faces re-election in 2020. He threatened to retaliate against Iran, but said later he does not want to go to war.
The State Department said diplomatic personnel inside were safe and there were no plans to evacuate them.
Embassy guards used stun grenades and tear gas to repel protesters, who stormed and burned the security post at the entrance but did not breach the main compound.