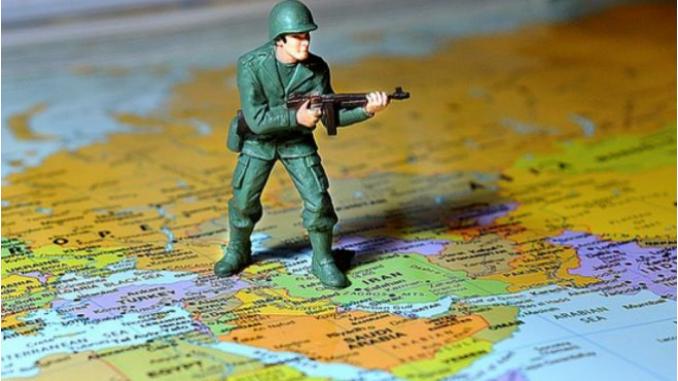 South Carolina State Representative Stewart Jones introduced legislation to prohibit the state's National Guard from being deployed for foreign duty unless Congress has formally adopted a declaration of war as required by the US Constitution. Lawmakers in multiple states plan to introduce similar legislation. -GEG
A bipartisan group of Afghanistan and Iraq war era veterans praised S.C. State Rep. Stewart Jones (SC-14) on Monday for introducing legislation requiring that South Carolina's National Guard units cannot be deployed for foreign combat or combat support duties unless Congress has formally adopted a declaration of war as provided by the U.S. Constitution.
"As veterans, we strongly support the U.S. taking strong military action when necessary to defend American lives and interests," said former Idaho Army National Guard Sgt. Dan McKnight, founder of BringOurTroopsHome.US, who served 18 months in Afghanistan. "We thank Rep. Jones for acting to ensure that when South Carolina's men and women in uniform are involved, it's done the right way, the way the Constitution provides.
"Rep. Jones' bill simply says that before ordering South Carolina's National Guard personnel to leave their families and do their job, Congress should first accept responsibility in the comforts here at home of doing their job. We shouldn't ask National Guard personnel to have the courage to put their boots on the ground, unless Congress at least has the courage first to put their names on the line."
Rep. Jones, a Republican, represents South Carolina's 14th district (Greenwood and Laurens counties).