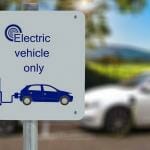 Ireland: New Laws Will Ban Cars Fueled by Gasoline or Diesel
The government in Ireland is planning to ban cars that run on gas or diesel fuel by outlawing new registrations by 2030, claiming that it is part of a strategy to protect the environment. Politicians aim to ensure one third of the vehicles on the road will be electric within a decade. The government's Climate Action Plan aims to reduce emissions and be carbon neutral by 2050. -GEG
The Government is drafting new laws that would ban new petrol and diesel car registrations by 2030, as part of a strategy to protect the environment.
The aim is to ensure that one third of vehicles on the roads are electric in ten years' time.
The Sunday Independent reported that Minister for Communications, Climate Action and Environment Richard Bruton is planning to publish the law early in the new year.
The new measures will be included in the Climate Action Amendment Bill 2019.
It is understood that the bill will be developed further in conjunction with other departments.
The Government's Climate Action Plan aims to reduce emissions and be carbon neutral by 2050.