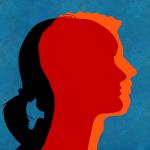 Judge Rules Dad of 7-Year-Old James Younger Will Have Say in 'Gender Transition'
Texas: A judge granted joint conservatorship to both parents of a 7-year old boy that the mother, Dr. Anne Georgulas, a pediatrician, is trying to transition into a girl. The judge said that the father, Jeffrey Younger, will have his say regarding the gender change. This follows a jury granting Dr. Georgulas authority to start him on puberty blockers, which can cause chemical castration. Court documents show that Younger's son only dresses as a girl when he's with his mother. Younger contends that the boy is being emotionally manipulated into becoming female. -GEG
A judge on Thursday ruled that Jeffrey Younger will have joint conservatorship over his 7-year-old son James, which means he will have a say in medical decisions.
Life Site reported:
The judge presiding over the case of Jeffrey Younger, the father who is trying to protect his seven-year-old son, James, from chemical castration via a gender "transition," ruled today that the parents will have joint conservatorship over James, which includes making joint medical decisions for the child.

Judge Kim Cooks of the 255th district also put a gag order on both parents so that they cannot speak to the press about the case and decided that the father is not required to pay attorney fees. The judge's decision means that the Save James website will have to be shut down.
Jeffrey Younger vowed to keep fighting to protect his son after a jury earlier this week ruled against him in his court case to save his son James from gender "transition."
The mother of 7-year-old James wanted to start the boy on puberty blockers and eventually cross-sex hormones.
Jeffrey's ex-wife Dr. Anne Georgulas was to continue the chemical castration of their son to transition James Younger into "Luna."
Dr, Georgulas actually admitted in court that she is not the biological mother of James and his twin brother Jude. She used in-vitro fertilization with a donor egg.
Texas Governor Gregg Abbott announced Wednesday night that the Texas Attorney General's Office and the Texas Department of Family and Protective Services are now looking into the horrific case involving James Younger and his abusive mother who is working to castrate her son.
Additional source:
https://www.dailywire.com/news/jury-rules-against-texas-dad-trying-to-save-7-year-old-son-from-gender-transition-potential-castration