Hong Kong Administrator, Appointed By Chinese Government, Agrees to Scrap Extradition Bill that Would Subject Hong Kong Residents to Communist-Controlled Courts – But Demonstrators Want Want More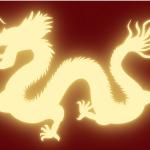 Hong Kong chief executive, Carrie Lam, said she would scrap the new extradition bill that would allow the Chinese government to demand the extradition of people from Hong Kong with near-impunity, effectively exposing Hong Kongers to Communist Party-controlled courts. The bill was the catalyst that set off protests that have been raging for three months, resulting in four deaths and 1,183 arrests. Demonstrators want all of the other demands met, as well, including (1) dropping the use of the word "riot" by the Chinese government when referring to the protests, because riot carries specific penalties up to ten years in prison, (2) the release of all protesters and dropping charges against them, (3) an independent inquiry into police brutality against protesters, and (4) the ability to elect their own leaders. China hopes to end the protests as the world will be watching the celebration of 70 years of Communist Party rule next month, and it is expected that, to create the appearance of benevolence, the Party will make promises that it has no intention of keeping. -GEG
Offering her first concession since protests began three months ago, Hong Kong chief executive Carrie Lam on Wednesday said she would scrap the hated extradition bill that had initially galvanized the protest movement when the HK government tried to fast-track it this spring.
If passed, the bill would have allowed the Chinese government to demand the extradition of people from Hong Kong with near-impunity, effectively exposing Hong Kongers to Communist Party-controlled courts.
However, many activists are now saying that this gesture is too little, too late – and that the movement has evolved from its opposition to the extradition bill to supporting broader pro-democracy themes.
Before Lam had even finished her speech, pro-democracy activists were already complaining that her concession was too little, too late. And the endorsement of Global Times editor Hu XiJin didn't do much to help that perception, since he has functioned like the voice of Beijing since the demonstrations began.
Additional source:
https://www.cbsnews.com/news/hong-kong-protest-carrie-lam-withdrawing-china-extradition-bill-too-little-too-late-today-2019-09-04/