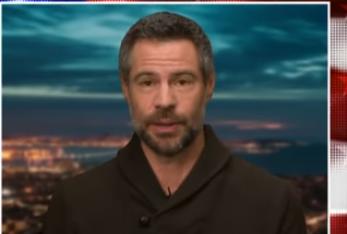 Michael Shellenberger is aTime Magazine "Hero of the Environment" and global warming believer, who says that wind and solar renewable energy is unreliable because the sun shines and wind blows for only 10% to 40% of the year.  Renewable energy is expensive, wind and solar farms require huge amounts of land, and there is no efficient way to store huge amounts of energy in batteries. 
Shellenberger makes the case for nuclear energy and its decreased impact on the environment as there is no air pollution from smoke because they produce energy without fire and have lower carbon emissions. He wrote that nuclear energy is unpopular because it has been the target of a smear campaign although fewer than 200 people died from the radiation from the worst nuclear accident at Chernobyl, and zero will die from radiation that escaped from Fukushima.  He says that the fossil fuel industry funnels millions int the promotion of wind and solar renewables because they understand that unreliable solar and wind will need to be supplemented by another source of energy such as natural gas.
When I was a boy, my parents would sometimes take my sister and me camping in the desert. A lot of people think deserts are empty, but my parents taught us to see the wildlife all around us, including hawks, eagles, and tortoises.
After college, I moved to California to work on environmental campaigns. I helped save the state's last ancient redwood forest and blocked a proposed radioactive waste repository set for the desert.
In 2002, shortly after I turned 30, I decided I wanted to dedicate myself to addressing climate change. I was worried that global warming would end up destroying many of the natural environments that people had worked so hard to protect.
I thought the solutions were pretty straightforward: solar panels on every roof, electric cars in every driveway, etc. The main obstacles, I believed, were political. And so I helped organize a coalition of America's largest labor unions and environmental groups. Our proposal was for a $300 billion dollar investment in renewables. We would not only prevent climate change but also create millions of new jobs in a fast-growing high-tech sector.
Our efforts paid off in 2007 when then-presidential candidate Barack Obama embraced our vision. Between 2009–15, the U.S. invested $150 billion dollars in renewables and other forms of clean tech. But right away we ran into trouble.
The first was around land use. Electricity from solar roofs costs about twice as much as electricity from solar farms, but solar and wind farms require huge amounts of land. That, along with the fact that solar and wind farms require long new transmissions lines, and are opposed by local communities and conservationists trying to preserve wildlife, particularly birds.
Another challenge was the intermittent nature of solar and wind energies. When the sun stops shining and the wind stops blowing, you have to quickly be able to ramp up another source of energy.