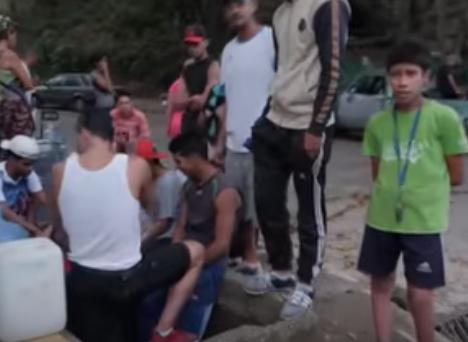 Last month, a convoy of humanitarian aid trucks from the US were set on fire and the mainstream media, along with neocons VP Mike Pence, Senator Marco Rubio, Mike Pompeo and others, were quick to blame President Maduro. However, video shows an anti-Maduro protester threw a Molotov cocktail that ignited the truck carrying aid. The same protester threw two other Molotov cocktails at trucks, appearing to be a provocation to initiate military action against Maduro. Elliott Abrams, the Trump-appointed US envoy for Venezuela, trafficked $27 million in weapons to overthrow the leftist government in Nicaragua in the 1980s, and US aid is not trusted.
Sabotage is suspected in the recent blackout of electricity across Venezuela that forced citizens to scavenge sewage drains for water. China responded by offering technical support to restore Venezuela's power grid. Maduro said he would ask China, Russia, Cuba and Iran, as well as the United Nations, to probe the attack on the country's power grid.
China offers to help Venezuela to restore power amid nationwide blackout
China says it is ready to help Venezuela to restore its power grid. The South American country suffered a five-day blackout, with Caracas accusing Washington of cyber "sabotage."
Foreign Ministry spokesman Lu Kang said Beijing had noted reports that the power grid had gone down due to a hacking attack.
Additional information, including quotes from neocons, on truck fires:
https://theintercept.com/2019/03/10/nyts-expose-on-the-lies-about-burning-humanitarian-trucks-in-venezuela-shows-how-us-govt-and-media-spread-fake-news/