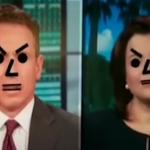 Over 1,000 Digital Media Journalists Laid Off
Verizon Media cut 7% of its news workforce, about 1,000 journalists, from its subsidiary companies: HuffPost, Yahoo News, and AOL. BuzzFeed also had a mass lay-off this week of 15% of its journalists, about 250 people. The media outlets have experienced a decline in revenue for over a year – much of it from advertising – and are doing what any business must do under those circumstances. Nothing from the companies themselves explains why revenue is dropping, so we can only speculate at this time. We believe, however, that it is partly because of of growing disenchantment of leftist bias in the media and partly because of increasing competition from, not just the giants like Google, Youtube, Twitter and Facebook. but also alternative media outlets like Need to Know. Perhaps this is why President Trump tweeted, "Fake News and bad journalism have caused a big downturn. Sadly, many others will follow. The people want the Truth!" -GEG
By CCN.com:
If the actions of Buzzfeed and Verizon Media Group are anything to go
by, these are hard times in the digital media space. Within hours of
each other, the two online media outfits have announced they will be
laying off hundreds of employees.
Over at Verizon Media Group, the
wholly-owned subsidiary of Verizon Communications will pink-slip 7% of
its global workforce. Verizon Media Group, which until December was
known as Oath, had more than 11,000 employees at the close of 2018.
Approximately 800 employees are expected to be affected by the
restructuring plan according to the Wall Street Journal.
Restructuring Will Enable Verizon Adapt to the Future
While
announcing the layoffs, the CEO of Verizon Media Group, Guru Gowrappan,
indicated that the decision was made with a view of making the
subsidiary more competitive:
While every business unit
has to manage their P&L, these decisions are being made to
streamline resources and invest in opportunities that will help us grow.
Verizon Media Group largely consists of brands that Verizon Communications took over after acquiring Yahoo and AOL. Some of the well-known brands include news sites such as TechCrunch and HuffPost and social media platform Tumblr.
Despite
investments in the media business running into billions of dollars,
Verizon Media Group has struggled. In the most recent reported quarter
revenues fell by 7% compared to the previous quarter to come in at $1.8
billion.
Additional source:
https://nypost.com/2019/01/25/buzzfeed-and-huffpost-waste-no-time-implementing-layoffs/