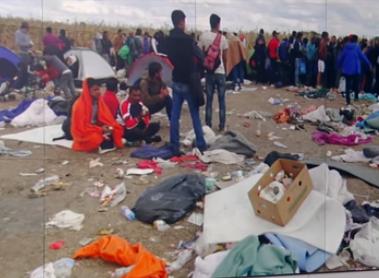 Leftists launched a social-media campaign to pull ads from the Tucker Carlson Show on Fox News following his comment that uncontrolled immigration can make the United States "dirtier" and contribute to poverty.  He lost three advertisers on Monday because of that but vowed to stand against intimidation and to report the truth. Fox News is
supporting
Carlson against the intimidation campaign by Moveon.org, Media Matters, and Sleeping Giants. -GEG
Companies that no longer advertise with Tucker Carlson include Minted, Pacific Life Insurance, NerdWallet, Bowflex, Voya Financial, Smile Direct Club, Indeed, Ancestry, Land Rover, Zenni Optical, IHOP, Just For Men, United Explorer credit card and Scotte Vest.
Tucker Carlson lost three more advertisers Monday following a left-wing social media campaign to pressure companies to pull their ads from his prime time Fox News program.
The Wrap reports that Bowflex, Pacific Life, SmileDirectClub, and Indeed all removed their ads from Tucker Carlson Tonight after host Carlson made comments criticizing immigration policy.
Carlson faced social media backlash after saying that immigration can make the United States "dirtier" and contribute to poverty.
"We have a moral obligation to admit the world's poor, they tell us, even if it makes our own country poorer, and dirtier, and more divided," he said in part.
Hollywood director Judd Apatow joined in on the pile on, using his Twitter to target Subaru and Pfizer over their advertising on his show.