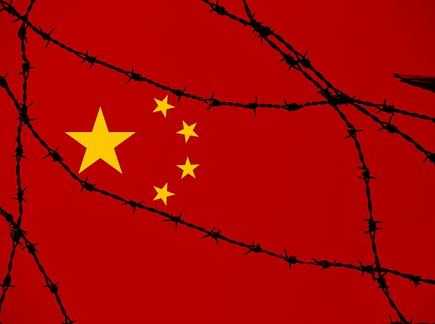 China is deploying emotional surveillance technology that mines data from the minds of its citizens. Essentially, they're data mining by reading their brains.
The light-weight sensory helmets have been rolled out on an industrial scale. The mind data-mining and emotional surveillance programs are eerily similar to trends in the United States to monitor and probe the mental health of its citizens through facial recognition.
This past spring, Facebook landed in hot water over a data leak which felt like a major privacy violation to millions of its users…
…But China was taking data mining to the next level.
Around the same time, however, China quietly reported that its government is openly fishing data from workers' minds: making a Facebook leak pale in comparison.
South Morning China Post describes a typical production line at Hangzhou Zhongheng Electric and reports:
[…]the workers wear caps to monitor their brainwaves, data that management then uses to adjust the pace of production and redesign workflows, according to the company.

The company said it could increase the overall efficiency of the workers by manipulating the frequency and length of break times to reduce mental stress.

Hangzhou Zhongheng Electric is just one example of the large-scale application of brain surveillance devices to monitor people's emotions and other mental activities in the workplace, according to scientists and companies involved in the government-backed projects.
The wireless sensors are concealed under a normal uniform hat and constantly monitor brain waves while sending the data back into main computers that use AI algorithms to detect any unpleasant emotional spikes such as "depression, anxiety or rage."