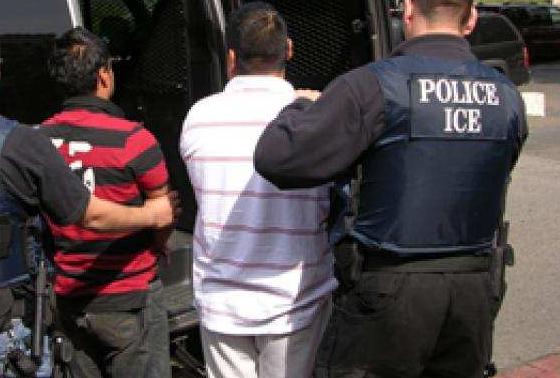 Maryland: An illegal alien from Guatemala, Roberto Garza Palacios, received only a $280 fine for causing the deaths of an FBI agent and an arson investigator after he struck them with his vehicle as they stood on the side of a highway following an accident. The impact from Garza Palacios' car sent the two off-duty officers over the median and into traffic.
An illegal immigrant killed two law enforcement officers in a car accident last December and was only fined $280.
The case was resolved at the end of last month when Roberto Garza Palacios was fined but avoided any jail time, according to a story by the Washington Post.
The prosecution proved that he drove in a "careless and imprudent manner," but did not reach the level of a "gross deviation" from careful driving or a "reckless disregard" for human life, both of which would be necessary for more serious charges.
Back on Dec. 8, 2017, Carlos Wolff — an FBI agent and legal immigrant from Venezuela — was texting while driving and hit the concrete median on I-270 in Maryland. Sander Cohen — an arson investigator — stopped to help him.
While both of them were standing on the side of the highway, Garza Palacios struck them, sending both off-duty officers over the median and into the traffic. They both died.