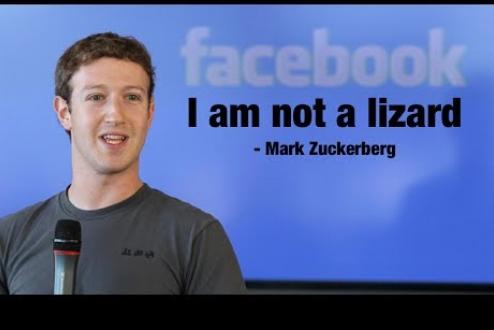 Facebook market value plummeted Wednesday by over $100 billion, a 19% drop, making it the largest single-day dive in market history.  Facebook CEO Mark Zuckerberg felt the heat of the stock drop, personally losing $15.1 billion.  Facebook had the slowest quarter in the company's history. It missed three key expectations: active daily users, active monthly users and revenue, which could be related to its collection of personal data censorship of conservative media. Mark Zuckerberg
reportedly
sold off $3.5 billion in stock following the Cambridge Analytica data-mining scandal that first surfaced on March 17.  It is unlikely that the SEC will investigate, as many influential pension accounts are invested in Facebook in some capacity.
After having the slowest quarter in its existence, Facebook market value plummeted Wednesday by over $100 billion, making it the largest single-day drop in market history.
No company has ever lost $100 billion in the history of the U.S. stock market in one day. Facebook lost about $120 billion to about $508 billion — more than a 19-percent drop, according to CNBC. The stock market is typically reactionary and Facebook is likely to bounce back.
Facebook founder and CEO Mark Zuckerberg felt the heat of the stock drop, personally losing $15.1 billion, Time reported. When the market closed Wednesday, Facebook's market cap totaled nearly $630 billion.
From ZeroHedge:
Bloomberg has also picked up on this insider selling deluge, and writes that "nine Facebook insiders combined to sell about $4.13 billion worth of stock since the Cambridge Analytica data-mining scandal first surfaced on March 17."
Chief Executive Officer Mark Zuckerberg accounted for 85 percent of the total, according to data from InsiderInsights.com, which analyzes such transactions. The social media giant's stock fell as much as 24 percent in late trading Wednesday after second-quarter sales and user growth disappointed investors.