Leftist Media Blames Trump for Capital Gazette Shooting that Left 5 Dead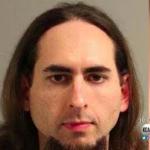 su_note note_color="#efe1a7″ text_color="#00000″ radius="5"]Annapolis, Maryland: Jarrod Ramos, 38, the man accused of killing 5 people and injuring many more at the Capital Gazette building, was identified after his arrest through facial recognition as his fingertips had been self-mutilated. Ramos had a long history of harassing the Capital Gazette and lost a defamation lawsuit against the paper. Despite his record of nearly a decade of harassing the journalists, long before Trump ever ran for office, many in the mainstream media are blaming Trump for the murders. By blaming the President before all the facts are known, the leftist media is inciting more hatred.
Ramos, who had been a federal employee, was known to the authorities for harassing the paper. Coincidentally, just days before the massacre, there was a mass shooter drill by the police and fire department that was covered by the Capital Gazette.[/su_note]
Several members of the mainstream media blamed President Donal Trump for a suspect who allegedly killed five journalists on Thursday and reportedly had a longstanding dispute with the newspaper dating back to before Trump even declared his candidacy for the Oval Office.
Per several reports, authorities late Thursday identified Jarrod W. Ramos as the shooter who allegedly opened fire on the news staff of Maryland's The Capital-Gazette newspaper. It came out shortly thereafter that Ramos had a longstanding battle with the newspaper dating back nearly a decade–one that resulted in lawsuits being filed and the man appearing to create a Twitter account in which he repeatedly bashed the Maryland newspaper for years.
Ramos appears to have had a long and troubled history with the newspaper. In 2011, he was convicted of criminally harassing a romantic interest. A then-Gazette columnist, Eric Hartley, wrote a story about his conviction and his history as a harasser. Ramos reportedly turned his anger on Hartley and the paper, starting a website dedicated to discrediting Hartley. In 2012, Ramos launched a lawsuit, representing himself, against Hartley, the Capital Gazette, its parent company, and editor Tom Marquardt.
"He waged a one-person attack on anything he could muster in court against the Capital," Marquardt told the Los Angeles Times Thursday. "I said during that time, 'This guy is crazy enough to come in and blow us all away.'"
Ramos lost his last appeal in the lawsuit in 2015 but appears to have continued to let loose against the paper on social media until the summer of 2016, using a defaced image of Eric Hartley as his Twitter avatar.
This appears to demonstrate a long-standing, deeply troubling hatred that Ramos had for the paper and against the legal system. Just before he allegedly went into the newspaper's offices, a tweet was published from what appears to be Ramos's Twitter account bashing the judge in the case he filed against the newspaper.
Article on the Active Shooter Drill…