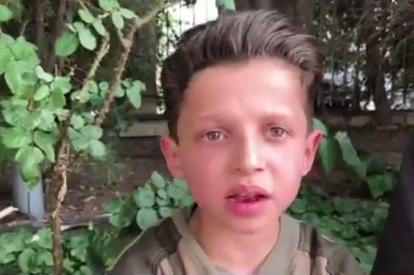 While the White Helmets claim to be neutral, they have been accused of staging chemical attacks, and they are linked to the al-Nusra terror group. The US State Department is reviewing its support for the White Helmets that have received at least $32 million from US taxpayers. The White Helmets are well-funded for a group that claims to be self-organized.
US State Department spokesperson Heather Nauert said that funding for the White Helmets, a controversial militant-linked group instrumental to the media campaign against Assad and Russia, was under review. The White Helmets are controversial because they have recently been accused of staging a chemical attack hoax in Douma that led to US airstrikes last month, and its members have appeared in videos of killings by the al-Nusra terror group.
.
The White Helmets claim to be a neutral self-organized humanitarian group that formed in 2012. They trained in Turkey in 2013 under British former military officer James Le Mesurier. He funded the operation through his non-profit organization, May Day Rescue, financed by grants from Holland, UK, Denmark and Germany. In 2013, the UK based Voices Project, created to influence governments and public opinion, began promoting the White Helmets. The White Helmets also receive funding from Chemonics, a US-based contractor that received $128 million in 2013 to ensure a "stable transition" (regime change) in Syria under USAID, and at least $32 million was paid to the White Helmets. Chemtronics was part of the USAID failure in Libya.
Additional Source:  https://www.cnsnews.com/news/article/patrick-goodenough/russian-military-white-helmets-staged-chemical-attack