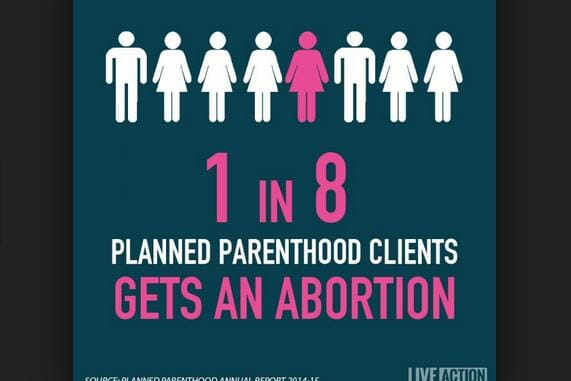 Elizabeth Johnston, known as 'Activist Mommy' is an organizer for a protest by parents in multiple cities across the US who will pull their children from school on April 23 to protest sex education programs that teach dangerous and promiscuous behaviors, and confuse gender identity. A former Planned Parenthood health center director says that the organization pushes sex education on children because young people are the target for their products, abortion and birth control. Another former Planned Parenthood employee said that its sex education programs are similar to techniques that pedophiles use to break down children's inhibitions. School boards and administrators use civil rights and anti-bullying laws to include gender ideology and LGBT-inclusive sex education.
Parents across the nation will pull their children out of school on April 23 to protest sex education programs that have become steeped in gender ideology due to an agenda forced by pro-abortion and LGBT rights organizations.
Dubbed "Sex Ed Sit Out," the protest has been organized by parents who want to know why their children are learning graphic details about oral and anal sex and how to masturbate:
The protest is taking off from Charlotte, North Carolina, to nearly a dozen other cities, reports the Washington Times, including Austin and San Antonio, Texas; Spokane, Washington; Sacramento, California; Bloomington, Indiana; and Martinsburg, West Virginia.
Internationally, protests are planned for Vancouver, British Columbia, as well as Mulgrave, Australia.
"Most parents do not know this is taking place in schools," said one of the protest's organizers, Elizabeth Johnston – also known as the "Activist Mommy."
"The wool is completely being pulled over their eyes, and sometimes when parents catch on and start inquiring, bureaucrats are using deceptive means of not informing them what is being taught."
Johnston first announced plans for the Sex Ed Sit Out this month in an interview with the Christian Post.
"Why are our tax dollars going to pay for curriculums and resources that teach dangerous and promiscuous behaviors which most parents find morally abhorrent and the CDC has stated are a health risk?" she asked:
Johnston and other concerned mothers started a network and began planning the protest.
"I kept stumbling across viral videos online of concerned parents sharing the graphic nature of sex education and anti-bullying curriculums," she told the Post. "I personally homeschool my children but felt sorry for the parents who feel helpless to stop the stranglehold of special interest groups who are funding and pushing these graphic and dangerous programs in public schools."
On the day of the Sex Ed Sit Out, parents plan to send the same letter to school principals explaining the absence of their children. The letter reads, "Pornographic sex ed is being implemented across our globe in an attempt to indoctrinate our children with 'sexual rights.' This is unacceptable and [I am] joining others both nationally and globally in taking a stand to say 'enough!'"
"We send our kids to school to learn reading and writing and science and history, not how to question whether they really are a boy or a girl," Johnston told CBN News.
Parents have been pushing back against school boards and administrators who cater to the notion that gender ideology and LGBT-inclusive sex education must be included in school curricula due to civil rights and anti-bullying laws – as threatened by groups such as the Human Rights Campaign and Planned Parenthood.
Abby Johnson, former Planned Parenthood health center director-turned pro-life activist, told Breitbart News, "If you go to Planned Parenthood's social media accounts, you will see post after post about their desire to push their sex education on children. And that is why they still exist. They sell a product to our young people."
Johnson, who founded And Then There Were None (ATTWN), an organization that helps abortion workers leave their jobs, says Planned Parenthood actually discourages children from talking to their parents about sex.