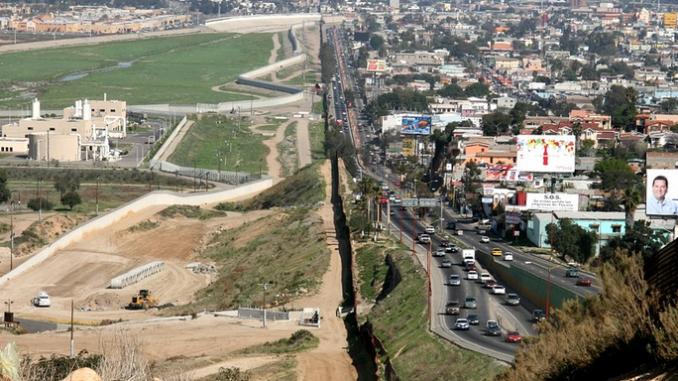 1,500 migrants from Honduras, El Salvador, Guatemala, and Nicaragua – mostly young males – are making their way through Mexico headed to the US border. President Trump is threatening to end DACA and pull out of NAFTA if Mexico does not interfere.  However, everyone knows that the Mexican Government is actually helping the group in its journey. [We shall see if any of the threats actually are followed up with action.  Instead of threatening to react to the invasion if it happens, we think that President Trump should exercise the power of his office to simply prevent it from happening in the first place.] -GEG
By JW Williams
President Trump has threatened to end DACA  in response to a caravan of people from Central America (Honduras, El Salvador, Guatemala, and Nicaragua) that is prepared to invade the US. The majority of the marchers appear to be young males, following exactly the same pattern seen in Europe. The Mexican government is assisting the effort and allowing them across their border, and gangs and cartels are not interfering with their progress.  The organizers of the migrants appear to be testing the resolve of Americans to reject illegal immigration. If they are not turned back, there soon will be more to follow, similar to the invasion of Europe.  Trump is threatening to leave NAFTA if Mexico fails to stop the illegals. [If America is not prepared to stop them, it is not clear why President Trump expects Mexico to do so.]
The caravan is organized and led by a group called Pueblos Sin Fronteras (People Without Borders).  Organizers say say that Breitbart, by reporting on the caravan, is inciting "white supremacists" to fight the migrants. Migrants who do not qualify for DACA will ask for asylum for violence caused by drug wars.
Pueblos Sin Fronteras is employing a 'divide and conquer' strategy by encouraging hatred between opposing groups. Using classic Communist rhetoric and themes, they say the US border "is maintained to terrorize and discipline immigrant communities, all for the benefit of capital and white supremacy. The border, CBP, ICE, capitalism, white supremacy, etc. can and *will* all be undone. #EndBorderImperialism".
In a recent dispatch, Pueblos Sin Fronteras admitted they are uniting to abolish all borders, which means they are are serving the globalist agenda. They published a list of demands, including that the US government respect their right to dignified work, the end of deportation, provide 'temporary protected status' for migrants in need, and to allow them their "rights' under international law. The assumption, of course, is that international law is superior to America's laws even in America.  Make no mistake about it, this is a war on America by globalists.
And send a message here:
Sources: