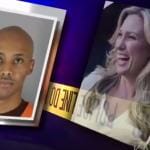 Somali Immigrant Who Became Minnesota Police Officer Charged with Murder
Minneapolis: Mohamed Noor, a Somali who entered the US as a refugee and later became a police officer, shot and killed an Australian woman in 2017 and now has been charged with murder.  According to the criminal complaint, the woman called 911 on a July evening last year to report a possible sexual assault taking place near her apartment.  She was in her pajamas as she walked out to the police car, and Officer Noor, who said he got 'spooked', shot her.  Noor was an affirmative-action 'diversity' hire and was fast-tracked onto the force under an "accelerated police cadet program."
A Minneapolis police officer has been charged with murder in the highly controversial 2017 shooting of Justine Damond, an Australian national who was living in Minnesota with her fiancée.

Mohamed Noor, a Somali who entered the U.S. as a refugee, turned himself into authorities after a warrant was issued for his arrest, and he was charged with third-degree murder and second-degree manslaughter eight months after the killing of Ms. Damond.
According to the criminal complaint, Ms. Damond called 911 on a July evening last year to report a possible sexual assault taking place near her apartment.
Noor and his partner, Matthew Harrity, arrived on the scene and were sitting in their vehicle when Ms. Damond approached, clad in pajamas and clutching her cell phone. Noor was reportedly 'spooked' by her presence, and fired his service weapon across Harrity, through the driver's window, striking Damond in the abdomen.
Officer Harrity has testified that 32-year-old Justine Damond's final words were "I'm dying" or "I'm dead," as she clutched her wound.
"Officer Noor recklessly and intentionally fired his handgun from the passenger seat, a location at which he would have been less able than Officer Harrity to see and hear events on the other side of the squad car," asserts Hennepin County Attorney Mike Freeman, adding that there was no evidence Noor "encountered, appreciated, investigated or confirmed a threat that justified the decision to use deadly force."
Official descriptions of Noor's charges include, "Perpetrating Eminently Dangerous Act and Evincing Depraved Mind" and "Culpable Negligence Creating Unreasonable Risk."
The incident triggered international outrage, which was further fueled after revelations about Officer Noor's background and career came to light.
It was discovered that Noor, who comes from a family of Somali refugees, was not only recruited as an affirmative action diversity hire, but was also fast-tracked onto the force with only seven months of training under his belt at great cost to taxpayers under an "accelerated police cadet program."