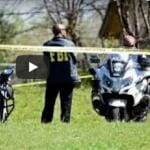 Austin Bomber Leaves Bombs in Packages, At Least Two People Dead
Austin, Texas: A teenager was killed and at least two women were seriously injured by two bombs that were inside packages left on doorsteps. A man was killed by a similar blast in the same neighborhood two weeks previously. -GEG
A teenager was killed and at least two women were seriously injured after a pair of explosions rocked homes in Austin Monday.
The blasts came just two weeks after a another blast, which authorities said is linked to at least one of Monday's incidents.
Austin Police Chief Brian Manley told Martha MacCallum on "The Story" that there is an elevated skill level being shown by the culprit in building the explosives.