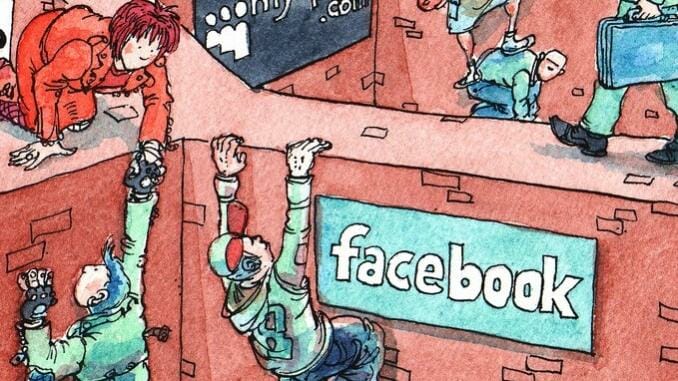 The US Chamber of Commerce is pressuring Congress to vote for citizenship, amnesty, and protection for 3.5 million DACA illegals because its members want cheaper labor. -GEG
Companies are facing pressure to raise wages, and the U.S. Chamber of Commerce is threatening to punish legislators who deny amnesty for roughly 3.5 million 'dreamer' illegals and 'Temporary Protected Status' migrants.
The threat was delivered via letter as Senators prepare to vote on Democratic-drafted amnesties and on GOP-drafted plans to cut the supply of immigrant chain-migration labor after 2028. The Chamber's February 13 letter was titled "Key Vote Alert!," and it said, underlined and in bold, that:
The Chamber may include votes on, or in relation to, to amendments addressing these priorities in our annual How They Voted scorecard.
The Chamber's scorecard helps home-district CEOs and donors rank their legislators' cooperation with the Chamber and can be used to pressure legislators to provide more aid.
The Chamber's demand for more cheap labor is rational for its members, but it underlines how the nation's economy has been distorted since the 1990s by the federal policy of economic growth by cheap-labor immigration.
The accumulated workforce of imported blue-collar and white-collar labor  — which receives roughly 1 million new immigrants per year —  reduces pressure for labor-saving investment and also shifts roughly $500 billion per year from employees towards employers, post-graduate professionals, and investors. That estimate comes from the 2016 National Academy of Science's study on immigration, which estimated that immigration transfers roughly 5.2 percent of payrolls up to investors and employers.
Many of the companies which are pushing for an amnesty are also backing draft legislation which would provide them with an unlimited supply of white-collar foreign graduates at rock-bottom wages. That legislation, if ever passed, would force down salaries paid to American white-collar workers — just as illegal immigration has forced down wages for American blue-collar workers — and boost stock values on Wall Street.
Companies are seeking extra imported workers via amnesties because wages are rising as the nation's formal unemployment rate drops. Without a large reserve army of unemployed people, companies are forced to compete for workers by offering higher wages, bonuses and training opportunities. For example, a new chart shows that annual wage growth (including inflation) rises above 2 percent once the "prime age non-employment rate" drops below 23 percent.
In early February, a federal report showed wages rose by roughly 1 percent, after inflation, from January 2017 to January 2018. Economists predict more wage pressure later this year as the economy continues to grow, partly because companies are using funds from the tax cut to expand.
Breitbart News reported February 13 the rising expectations of wage-raises in the 2018 election year:
The sharpest rise in expected income came from consumers earnings $50,0000 or less. In December, consumers at this income level forecast two percent wage growth. In January, this moved up to 2.81 percent. Consumers earning between $50,000 and $100,000 foresee 2.61 percent growth, up from 2.54 percent in December. The wealthiest households pulled back their expected wage gains to 2.83 percent from 3.0 percent.
The Chamber's February 13 letter to legislators demands amnesty and work-permits for roughly 3.5 million foreigners, which is close to a year's supply of new American workers. The letter said legislators should provide:
Permanent Relief for Dreamers: The Senate should provide permanent legislative relief for Dreamers such that as long as they follow the rules set by Congress, they will not be deported and will be able to continue to work or continue their education.

Permanent Relief for Long-Term TPS Beneficiaries: The Senate should provide permanent legislative relief for long-term beneficiaries of the Temporary Protected Status program, such that beneficiaries will not be deported and will be able to continue to work in the U.S.

No Reduction in Legal Immigration: A functioning immigration system should promote legal immigration, not discourage it. The Chamber supports reprioritizing how visas are allocated to better meet domestic economic and workforce needs, but strongly opposes any reduction in legal immigration. A reduction in legal immigration will hinder overall economic growth and only encourage additional illegal immigration …