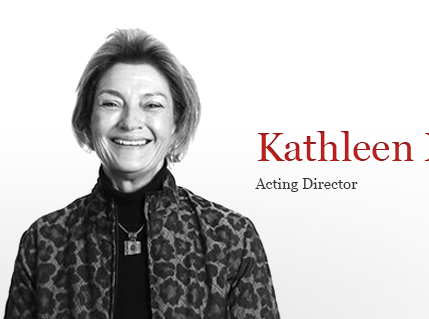 The Office of Personnel Management is responsible for hiding information about the salaries of 20% of all federal workers. The data is redacted from public records, so taxpayers cannot find out how much is being paid to high-level bureaucrats. The total is a whopping $20-billion each year. President Trump has the power to put this to an end in a heartbeat by replacing the Director of The Office of Personnel Management, Kathleen McGettigan, a 25-year bureaucrat whose salary is not shown. There is no indication so far that Trump has any interest in changing the status quo. -GEG
The only thing the bureaucratic resistance hates more than President Trump is the disclosure of their own salaries. It's a classic case of the bureaucracy protecting the bureaucracy, underscoring the resistance faced by the new administration.
Recently, Open the Books filed a Freedom of Information Act request with the U.S. Office of Personnel Management (pictured) for all federal employee names, titles, agencies, salaries, and bonus information. We've captured and posted online this data for the past 11 years. For the first time, we found missing information throughout the federal payroll disclosures. Here's a sample of what we discovered from the FY2017 records:
254,839 federal salaries were redacted in the federal civil service payroll (just 3,416 salaries were redacted in FY2016).
68 federal departments redacted salaries. Even small agencies like the National Transportation Services Board and the Federal Deposit Insurance Corporation redacted millions of dollars in salaries.
$20 billion in estimated payroll now lacks transparency.
A 7,360 percent increase in opacity hides one out of every five federal salaries.
Who's the bureaucrat in charge? Not a Trump appointee – the president doesn't even have a current nominee at OPM. So, the buck stops with new acting Director Kathleen McGettigan, a 25-year staffer who assumed the position because she was the next in line, not because the White House appointed her.