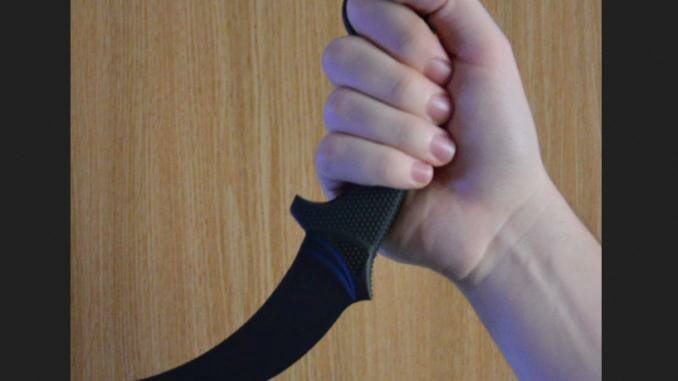 Sweden: The School of Lilla Edet hired a 25-year old Muslim migrant with a record of knife-fighting as a school counselor who, according to police, spammed students with photos of his penis. Swedish media report that he was previously convicted of trying to cut up members of a rival Arab clan during an "honor conflict". Sweden is on track to legalizing rape and violence when committed by Muslims "because it's their culture". -GEG
A Swedish school hired a Muslim migrant with a knife-fighting record as a school counselor, who promptly spammed students with his penis pictures according to police.
"You will rot on my c*ck.  You will not be able to walk for two days," he reportedly told one 14-year-old who sought his counsel at the School of Lilla Edet.
The 25-year-old Arab claims he had only "been there for" the girl.
"I have seen myself as a model for the youth and I have helped everyone who has come to me," he said.
The Arab described himself as an "anti-racist" who intended to "create good contact with school pupils, including in connection with the living room" and "enable them to take care of their schooling," which sounds like the plot of a porn movie.
Swedish media said he was previously convicted of trying to cut up a rival Arab clan during an "honor conflict" fueled by his mother.
"I'll kill you, I'll kill your family, I'll send my son to burn your apartment and f*ck your daughter," his mother reportedly told her rivals.
The Arab was later arrested when he tried to break into the clan's home armed with knives.
As for the lewd texts, Vänersborg's District Court apparently sentenced him to 40 days in jail and a $8,000 fine.
But shouldn't Swedish officials also be charged for enabling sexual assaults? The country is very lax on punishing Muslim migrants for sex crimes, as Infowars has exhaustively documented.