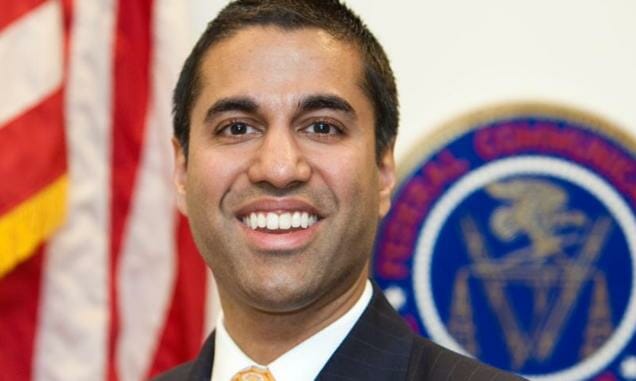 The Federal Communications Commission voted to eliminate net neutrality rules. 
Chairman Ajit Pai said Net Neutrality sounds like a good idea but actually harms consumers because it forces Internet Service Providers to treat all data the same and charge all users the same even though some, like Netflix, use massive bandwidth.  He believes that users should pay for what they use and that, in a free market, high-volume users deserve a discount, which allows lower costs to customers of those services. [Imagine if airlines were required to charge the same per-mile rate for a thirty-minute local flight as if they do for a seventeen-hour flight to Australia. If they did, the short flights would lose money – and probably would no longer be available – or the longer flights would be far more expensive than necessary.​]  ​Even more important than who pays what is the issue of government control. Internet Neutrality rules allow Internet-content providers, such as Google, Facebook, and Twitter, to censor users based on political and social opinions. Chairman Pai believes that REAL net neutrality requires that these content providers should not be allowed to censor users and should ​follow the same rules applied to Internet Service Providers, ​such as Verizon and AT&T. Because of this position, Chairman Pai has become the target of numerous death threats. There were also protests at his house, and his children were identified on posters advising them their father is evil and that he ​murdered democracy. -GEG​
Numerous leftists on Twitter lobbed death threats at FCC Chairman Ajit Pai after the committee voted to repeal Obama-era "net neutrality" regulations Thursday.
Some threats were more overt than others.
Others just wished for Pai's death, asked for assassins to murder him, or asked him to kill himself.
Many also claimed they wanted to fight or punch him.