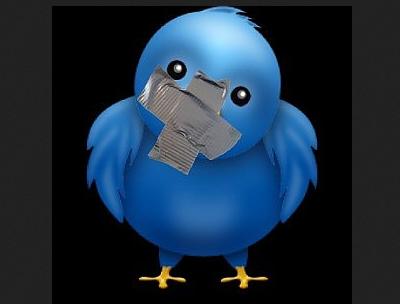 Twitter has teamed up with the Jewish Anti-Defamation League to crackdown on the Alt-Right movement by kicking them off the platform, thus preventing their views from being heard by the mainstream public.  Twitter will be monitoring user;s behavior "on and off the platform" and will suspend a user's account if they affiliate with violent organizations.  Although they cite white supremacists as hate groups they seek to marginalize, Twitter makes no mention of leftist violence by Antifa and Black Lives Matter.  -GEG
Twitter to neo-Nazis: you have until December 18
Twitter is cracking down on hate speech and not just by looking at its own site.

In what amounts to a major shift in Twitter policy, the company announced on Friday that it will be monitoring user's behavior "on and off the platform" and will suspend a user's account if they affiliate with violent organizations, according to an update to Twitter's Help Center on Friday.

"You also may not affiliate with organizations that — whether by their own statements or activity both on and off the platform — use or promote violence against civilians to further their causes," the update reads.

Twitter isn't taking action immediately. Rather, it's given users until December 18, 2017 when it will then begin enforcing the rule. The month-long wait is due to regulations in the European Union that require companies to inform users of a new policy change 30 days prior to enforcement.

The Dec. 18 deadline also applies to using "hateful images or symbols" in profile images or profile headers. Twitter will also monitor for hate speech in usernames, display names, and profile bios.
Excerpt from Mic.com:
The alt-right crackdown came less than a week after Twitter verified and then quickly unverified the account of Charlottesville "Unite the Right" organizer Jason Kessler.
 None of this was a coincidence, according to the Anti-Defamation League, which hosted some of the tech industry's most powerful companies at its "
Never Is Now
" anti-hate speech summit in San Francisco on Monday.
Reps from Twitter joined others from Facebook, Google, Reddit and several more tech giants at the anti-cyber hate event, three days before Twitter's mass unverification process took place.
"Twitter just wanted to remove what most people interpret as a seal of approval from these accounts," Oren Segal, director of the ADL's Center on Extremism told said Thursday. "These companies have to decide for themselves what their role is in how people are going to use and support their services."