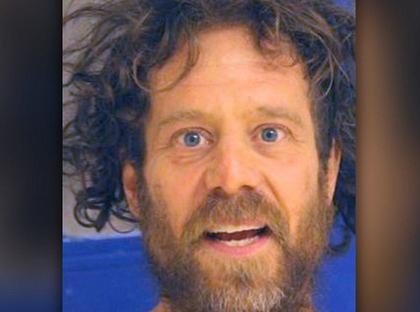 Tehama County, California: Kevin Janson Neal was shot to death by police after he went on a shooting rampage that killed four people and injured ten more.  The gunman was a felon and, therefore, was forbidden by existing gun control laws from purchasing or owning firearms.  Neighbors reported he had been shooting hundreds of rounds of ammo lately and had threatened them.  Neal was being prosecuted for assault with a deadly weapon and stabbing against two of his neighbors, but was out on bail.  He shot one of his prior victims to death before firing at random targets and then driving to a school.  Two young boys who were wounded are expected to survive, but the mother of one of the boys is in critical condition. -GEG
Revealed: California shooter was a gun-obsessed drug addict out on bail for stabbing a neighbor in ongoing feud
Officials say Kevin Hanson Neal, 43, began firing at 7.52am on Tuesday

He opened fire near his home on Bobcat Lane in Rancho Tehama then drove off

On his way through the town, he shot a woman and her child in their truck 

The mother suffered life-threatening wounds and remains in hospital

A second child was hurt at Rancho Tehama Elementary School and airlifted

He was identified as Alejandro Hernandez, 6, and is expected to recover 

Neal attempted to gain entry to the school, but it was on lockdown

Police shot the gunman was found dead near the school after a brief gunfight

Ten people, including the two children injured, remain in the hospital 

In January Neal stabbed a neighbor; he was to face trial in January 2018

His sister says she believes he was addicted to drugs
The California gunman who killed at least four people and hospitalized 10 more – including two children as parents took their children to school – has been identified as Kevin Janson Neal, 43.
Neal, who sometimes used the name Smith, was identified as the shooter after his Tuesday rampage, which climaxed with him smashing into a school's gates and firing into its walls and windows.
Family say he was addicted to drugs and was awaiting trial for stabbing a neighbor in a feud.
He began his rampage near his home on Bobcat Lane in the Rancho Tehama Reserve at 7.52am, shooting people at random before stealing a truck and performing drive-bys on homes, pedestrians and other drivers.
Neal eventually arrived at the Rancho Tehama Elementary School and smashed through its gates before firing as many as 100 bullets through windows and walls, hitting one child, and trying to enter classrooms. He then fled, and was shot dead by police near the property.
'I thought there was a car accident,' Stephanie Turner, who was dropping off her children, aged six and seven, at the time, told the Sacramento Bee of Neal's assault on the school gates.
'I pulled into the school and heard gunshots. I told my kids to get down onto the floor. Then I saw a guy in the back of the school with a rifle. As soon as he saw us, he started shooting at us. I just took off.'