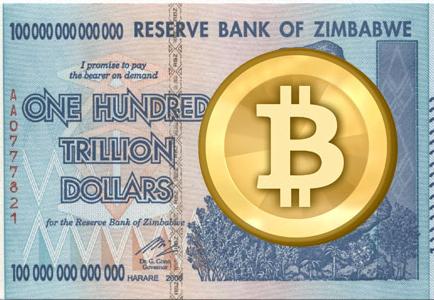 Bitcoin has soared above $8,000 following the military coup in impoverished Zimbabwe.  In anticipation of the value of the decline in Zimbabwe currency, citizens are rushing into cryptocurrency, which has bid up the price of Bitcoin.  Last week, Bitcoin was $5,900.  Now it is valued at $8,040.
With Bitcoin trading at $13,499 on Golix, the chaotic environment in Zimbabwe has spread to the global price of the cryptocurrency driving it beyond $8000 for the first time in history as President Mugabe fails to resign in a national address following the nation's coup.
It appears many Zimbabweans have found an alternate way to store/transfer wealth away from Mugabe's prying (and confiscatory) eyes.
In September we noted the hyperbitcoinization occurring in Zimbabwe. In October, Zimbabwe demand started to impact the global price of the cryptocurrency, and two weeks ago we noted the doubling of the price of Bitcoin in Zimbabwe as uncertainty about the nation's stability sent citizens into a decentralized currency that was out of Mugabe's reach.
Now, after the 'successful' military coup but failure of Mugabe to resign – as expected – Bitcoin is trading at over $13,499 on Zimbabwe exchange Golix – a premium of over 80% over the USD exchange price as demand surged.