"Cloud" of Radioactive Pollution Hovers over Europe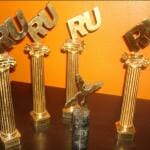 On November 9th, the French nuclear safety institute IRSN reported that a 'cloud' of radioactive pollution was hovering over much of Europe, with the speculation being that an 'accident' likely had occurred at a nuclear facility located either in Russia or in Kazakhstan. The Russian meteorological service now indirectly confirms this speculation by revealing that it is measuring levels of the radioactive isotope, ruthenium 106, at 1,000 times higher than normal in the Ural Mountains. -GEG
The Russian meteorological service has now effectively confirmed this speculation by revealing that it had measured levels of the radioactive isotope ruthenium 106 effectively 1,000 times higher than normal in the Ural Mountains.
While there's been no official acknowledgment yet by either Kazakhstan or Russia of a nuclear accident, the announcement from the Russian state weather service Roshydromet leaves little room for doubt.
The statement from Roshydromet noted that "extremely high pollution" levels of ruthenium 106 had been found in samples taken by "two meteorological stations in the southern Ural mountains region in late September and early October."
Reuters provides more: "At the Agrayash weather station the levels were 986 times those of the previous month, while at the Novogorny station they were 440 times higher. The weather service did not rule out that the radioactive isotope could be absorbed into the atmosphere and reach Europe.
"The Agrayash weather station is located about 30 km (20 miles) from Mayak, a huge plant that reprocesses nuclear fuel and produces radioactive material for industrial and research purposes, owned by Russian state nuclear company Rosatom. Mayak accounts for half of Russian exports of radioactive isotopes.