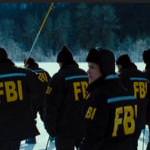 FBI Still Has Good Side. 84 Children Rescued from Prostitution, and 120 Human Traffickers Arrested
Working with law enforcement agencies across the country, the FBI rescued 84 children in a human-trafficking sting that led to the arrest of 120. In one instance, a Rocky Mountain family friend struck a deal to have a 3-month-old girl and her 5-year-old sister sold for sex slavery in exchange for $600. -GEG
Taking part in sting operations across the country, the agents hit the streets, hotels, casinos, trucks shops and monitored social media sites frequently used by pimps, prostitutes and their customers.
Their discoveries were shocking.
In one instance, a Rocky Mountain family friend struck a deal to have a 3-month-old girl and her 5-year-old sister sold for sex in exchange for $600, a report released by FBI noted.
What the family friend did not realize was that the person they were dealing with was an undercover task force.
The children were recovered and the culprit arrested.
In another incident, authorities were able to recover a 16-year-old female after an undercover agent responded to an online advertisement for entertainment.