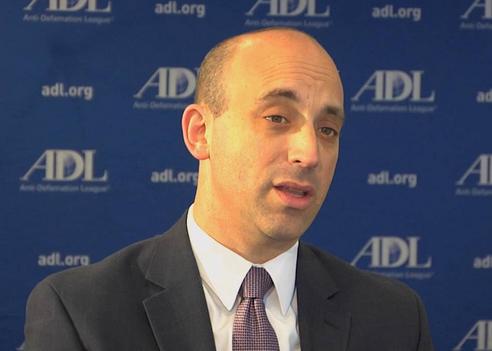 Facebook, Twitter, Google, and Microsoft, among others, are partnering with the Anti-Defamation League (ADL), to curb 'hate speech' on social media websites. Facebook, the world's largest social network, already has 7,500 people monitoring what users post, including violent and graphic material. It has become obvious during the past few years that all of these organizations hold a strong leftist bias and now are using their power over personal communication to censor opposing viewpoints. Until the power of this cabal is broken, it is absurd to speak about upholding freedom of speech in America. It is now very close to the point where it no longer exists. -GEG
Some of the biggest names in tech are partnering with the Anti-Defamation League to thwart online harassment.
Facebook, Twitter, Google and Microsoft, among others, are joining with the ADL to form a Cyberhate Problem-Solving Lab, the companies and the civil rights group said Tuesday. They'll exchange ideas and develop strategies to try to curb hate speech and abuse on the companies' various platforms and across the internet.
"These companies have an added responsibility to do everything within their power to stop hate from flourishing on their watch," ADL CEO Jonathan Greenblatt said in a statement. "We look forward to tackling this pressing challenge together."
The cyberhate lab comes about seven months after the ADL said it was building a command center in Silicon Valley. And as online harassment continues to grow, tech giants including Facebook and Twitter have been ramping up their own efforts in response to trolling.
Though it's hard to quantify how pervasive online assaults have become, experts say the number is increasing. Forty percent of internet users have experienced some form of harassment, according to a 2014 Pew Research Center report. The figure jumps to about 65 percent for those between the ages of 18 and 29.
The ADL has said that roughly 19,000 anti-Semitic tweets targeted Jewish journalists between August 2015 and July 2016 and that about 1,600 online accounts were responsible for 68 percent of those tweets. During that same time, 2.6 million anti-Jewish tweets may have been viewed as many as 10 billion times, the hate-monitoring group said.