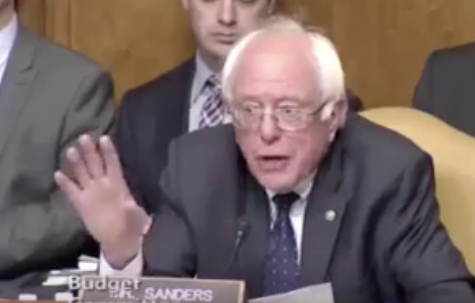 Senator Bernie Sanders grilled a Trump nominee, Russell Vought, over his belief that Muslims have a deficient theology and are condemned because they do not accept Christ. Sanders said the statement was Islamophobic and that Vought should not hold office.  The issue here is not Vought's belief about salvation. It is about his right to express it. We do not feel it is either proper or productive to publicly criticize any religion unless it threatens human life, liberty, or property. However, freedom-of-speech means nothing unless it means that people have a right say what they wish, even if it is offensive to some. Muslims also believe that theirs is the only path to salvation, but we doubt that Bernie would respond in similar disgust if a Muslim candidate for office had said the same about Christians. –GEG
US Senator, Bernie Sanders, expressed disgust for the Christian doctrine expressed by Budget Director nominee Russell Vought.
Sanders was questioning Vought over a post he published that defended Christianity as the one true faith and only path to salvation.
Muslim groups protested Vought's remarks — despite the fact that they believe the exact same thing only that Islam is the one true faith.
Sanders became agitated and started screaming at Vought over his Christian faith.
It's very difficult for millions of Democrats today to defend Christianity.