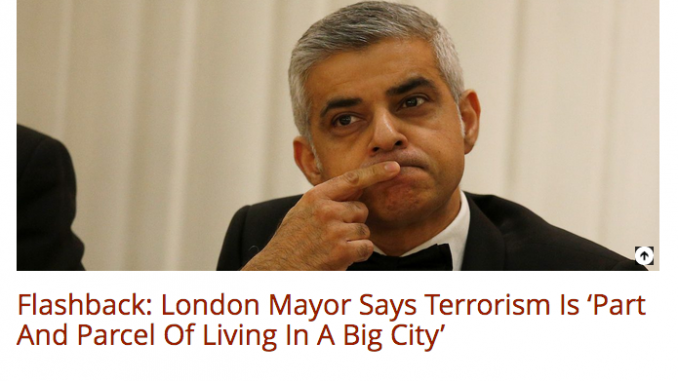 In the aftermath of the Manchester suicide bombing, London police have opened an investigation into a Tweet from a journalist with the Daily Mail who exhorted Western men to stand up against immigration of people who are hostile to European culture. The implication of this response is that opposition to government policy is something that should be investigated, especially if it includes an appeal to 'manhood'. –GEG
Metropolitan Police are investigating Twitter users who spoke out against the Manchester attack.
Police have already opened one investigating into Mail Online columnist Katie Hopkins after she said Western men need to "demand action" in response to the terrorist nail bomb attack which targeted children leaving an Ariana Grande concert.
One Twitter user, Dbev007, complained about her tweet to police, claiming it "incited racial hatred" despite her never mentioning anything about race or even Islam, which isn't even a race to begin with.
In response, police confirmed that the "allegation will be reviewed and assessed by specialist officers."
It's mindblowing that London police will spend manpower censoring free speech on Twitter while children are being targeted in terrorist attacks, but this isn't accidental.
By preventing people from speaking out against the government policies that fuel terrorism, the establishment can condition the public into believing they are helpless in stopping the flood of military-age migrants into the country.
And people who have learned to be helpless are easier to abuse and control.
That's why the establishment loves flooding Western countries with Muslim migrants: it transforms societies into compliant populations consisting of devoted, radical Muslims who were already conditioned to accept authority without question and native populations who are now cuckolded into not resisting.
Remember it was the Muslim mayor of London, Sadiq Khan, who said Londoners just need to get used to terrorist attacks because they're the "part and parcel of living in a big city."
But even more revealing was the loudspeaker announcement telling Ariana Grande concert-goers "there's no problems here" and "everything is fine" after the nail bomb blast.