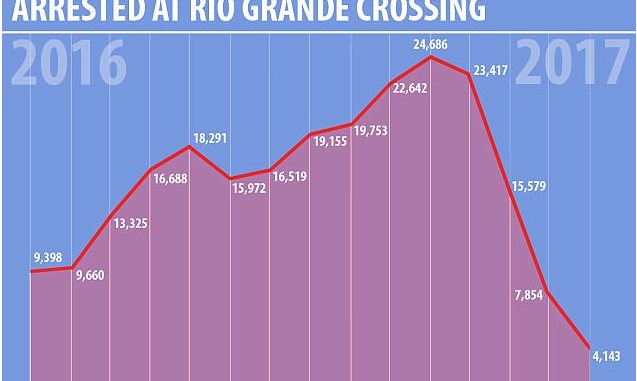 President Trump's executive order allowing the US Border Patrol to enforce laws has drastically reduced illegal immigration from Mexico, because new immigrants are no longer willing to risk being arrested and deported. –GEG
You definitely will NOT hear the Mainstream Media talking about this! Donald Trump just managed to do in Mexico the one thing liberals said was absolutely impossible.
TRUMP HAS BASICALLY ENDED ILLEGAL IMMIGRATION FROM MEXICO!
Are you wondering exactly WHY they quit coming? Well, according to border patrol agents…
…Illegal Immigrants are no longer willing to take the risk and pay the high fees to come here illegally because they KNOW they will just get arrested and deported!
I mean this is so huge, EVERYONE should be reporting on it. For God's sake, in Yuma Arizona, illegal border crossings have dropped from 1155 in January to just 336 in March! UNBELIEVABLE!
And what did Trump have to do to accomplish this Herculean feat? It's simple, all he did was sign an Executive Order saying the Border Patrol were allowed to enforce the laws already on the books.