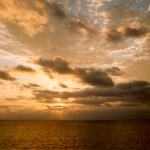 Alexandre Bissonnette Charged With Quebec Mosque Shooting
Quebec, Canada: A 27-year old man, Alexandre Bissonnette, was arrested on charges of shooting and killing six Muslim men who were praying in a mosque. This mass shooting has many features that are identical to other similar shootings. For example, the suspect is described as a right-wing extremist, he has ties to the military, witnesses say there were multiple shooters, law enforcement says there was only one shooter, a second man was arrested and set free, authorities have not released the CCTV videos, and reporting of the event is tied to a political agenda against Trump's immigration program. Trudeau said Canada will welcome Muslims turned away by the US. – GEG
Alexandre Bissonnette has been accused of killing six people and wounding eight others in a "barbaric" massacre Sunday night at a Quebec City mosque, TVA News reports.
The 27-year-old entered the Centre Culturel Islamique de Quebec and opened fire with a rifle, shooting members of the mosque as they prayed, police and witnesses say.
He is in police custody and was being questioned Monday morning. He has been charged with six counts of first-degree murder and five counts of attempted murder, the Toronto Star reports.
Friends and those who knew him online said he had extreme political beliefs, but was not known to be violent. Eric Debroise said he called police after the shooting and told them Bissonnette is "very right and (an) ultra nationalist white supremacist," the French-language newspaper Le Journal de Quebec reports. "He really liked Trump and had a permanent discontent with the left."
Debroise said Bissonnette had cut ties with many friends recently, the newspaper reports. Bissonnette's family told the newspaper they believe he fell under the influence of someone.
A second man, Mohamed el Khadir, a Moroccan immigrant also called Mohamed Belkhadir, was previously identified by authorities as a suspect. He was taken into custody near the mosque and questioned, but Quebec Provincial Police said in a tweet Monday afternoon that he is no longer considered to be a suspect. He is now being called a witness.